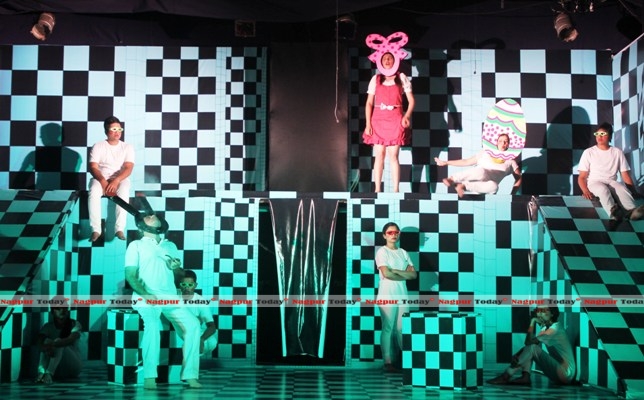 Nagpur Today.
A well scripted show, Stagecraft Theatre and its team of performers, young and old have shown considerable maturity and have come up with something quite entertaining. 'Alice In Wonderland', a play based on children's stories penned by Lewiss Carol and brilliantly directed by Vikas Khurana got staged, and how!
Depicting how Alice, the protagonist, who lands in wonderland through a Rabbit hole and comes across strange and fanciful characters, while chasing a white rabbit to find a way out.
Laudable performances got delivered by each and every artist, and a display of sheer talent was witnessed by the spectator.
On the whole, the entire team has put in their heart and soul to make the 'wonderland' come alive.
PICS BY : Vinay Thorat