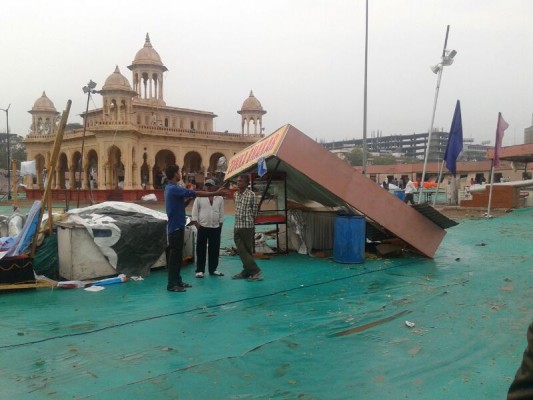 Nagpur News.
Heavy downpour packed with powerful winds on Sunday wreaked havoc in various parts of Nagpur. Routine life was thrown completely out of gear as cyclonic winds blew down many roadside trees with all its might. Though the rains lasted for few hours, it ended up in a trail of damaged vehicles, uprooted trees and flooded streets in city.
Till afternoon, the weather was bit humid and sunny in the city. Post afternoon, the clouds suddenly hovered over city and resulted into heavy downpour and strong winds.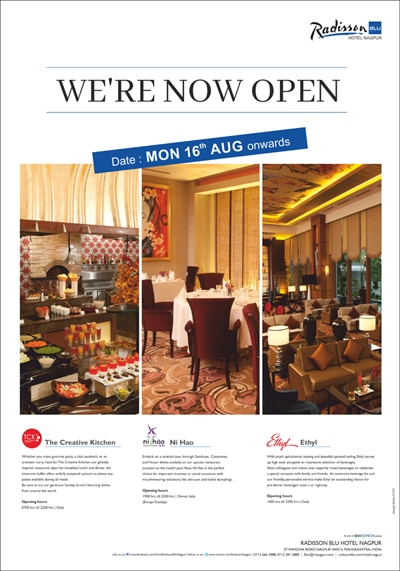 Within fraction of minutes, the mighty winds impacted heavily on the trees. Vehicles parked by the roadside were also damaged as the uprooted trees fell upon them.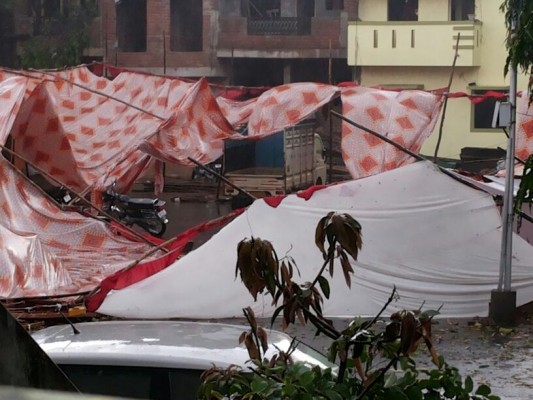 Temporary tin sheds of most of the houses near Medical Square were reportedly blown up following impact of winds.
Large numbers of stalls at National Handloom Expo going on at Kasturchand Park here were badly damaged, following which the expo has been stalled for two days.
NB Daver, Managing Director of Maharashtra State Handloom Corporation told Nagpur Today that 25% of the stalls were broken up in cyclonic winds. The electricity supply was also disrupted at the stalls.
The visitors who arrived at the expo had to return empty handed on Sunday. Daver regretted the inconvenience caused to the visitors and requested them to visit on Wednesday when the expo would be resumed.
"The workers have been engaged for repair works. Electricity has been resumed late evening, however for major repairs the expo would remain closed for Monday and Tuesday. From Wednesday 12 noon onwards our expo would be open for all," Daver informed.