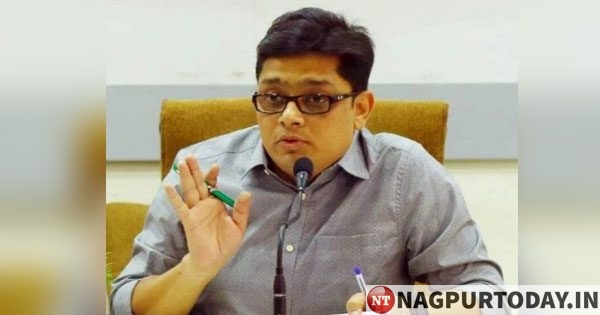 Nagpur: The District Election Officer Ashwin Mudgal on Tuesday said that a number of facilities are being at every polling station in Nagpur Lok Sabha constituency to facilitate Divyang persons in exercising their franchise in the poll. Helplines have also been created for 8411 Divyangs in Nagpur district so that they can vote in the poll without any hassles.
Mudgal further said that if a person is blind or inflicted by a physical handicap and unable to recognise the poll symbol on EVMs then he or she can vote with the help of an assistant with permission from polling station official.
There are 8411 registered Divyang voters in Nagpur district. Wheel-chairs arte being provided in accordance with the need. Arrangements for 438 wheel-chairs have been made at all polling centres. Out of 8411 Divyang voters registered Assembly segment wise in district, 1070 are blind, 953 are deaf, 4855 are physically handicapped while 1533 are affected by other disabilities.
In this Lok Sabha polls, medical kits will be made available at the polling centres in case a voter suffers a health problem. Besides, there will be sheds at polling centres, volunteers to help Divyang and pregnant women, creche for children, transportation for visually-impaired and Divyang voters and queue management.
The Election Commission has implemented various measures for the voters to facilitate easy and hassle-free voting. Transport arrangement will be made for those visually impaired and Divyang voters, who demand this facility. They will be ferried from their houses to the polling centres and back. Provision for ramp will be made at the polling station to facilitate the Divyang voters.