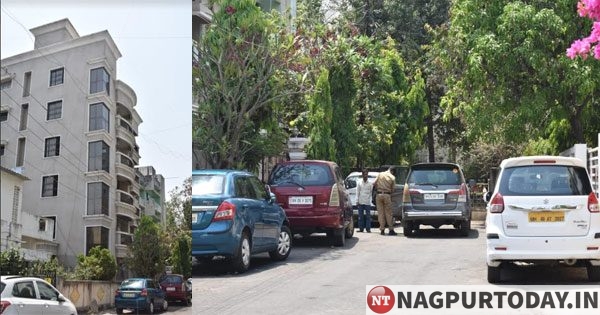 Nagpur: The sleuths of Income Tax (I-T) Department late on Monday night swooped on at a flat in posh apartment Harmony Homes in Dharampeth.
According to sources, the search operation was carried out at residence of one P D Vyas, a builder by profession, who also owns a brick kiln in Butibori.
Sources said the I-T Department of Nagpur branch had got a tip off that a huge amount of money and some incriminating documents were being hid at Vyas's residence.
I-T officials also noticed that there was disproportionate rise in Vyas's income besides, he evading a huge tax liability in the recent past.
On the basis of the information, around six-seven I-T officials visited the place and conducted the search operations, sources said. Though, no cash was seized, sources said a number of incriminating documents were seized during the search, which was carried out with high level of secrecy as none of the officials spoke to the media persons in spite of repeated calls. Moreover, when contacted, Collector Ashwin Mudgal aIso pleaded ignorance of any such drive. Though the I-T officials were tight lipped, sources said the operation might reveal some startling details.
The place is stone's throw away distance from Chief Minister's ancestral house in West Nagpur area. Different theories were making rounds, particularly in wake of Lok Sabha elections as till filing of this report, the I-T officials were busy in the drive.