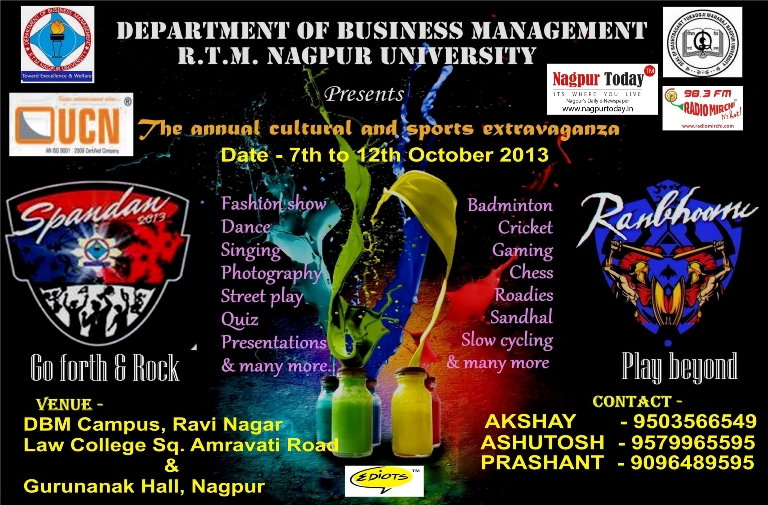 The much awaited event of Department of Business Management is scheduled to commence on the 7th of October, wherein various college students shall turn up to participate in numerous cultural and sport events.
This shall be the 31st year of the event that is divided in two parts namely SPANDAN and RANBHOOMI as the cultural and sports event respectively.
The cultural events this year will include Singing, Fashion Show, Debate, Paper Presentation, Dance, Drama/Skit, Ad-Mad Show, T-Shirt Painting, Autograph, Photography, Biz-Quiz, Poster Painting, Young CEO and many more, that'll serve as a distinct platform of performances in various spheres of talent.
On the other hand, the sports events like The Sodoku, Carrom, Cricket, Chess, Mix Cricket, Roadies, Tug Of War, Badminton, Arm Wrestling, Slow Cycling,Volleyball and Bhaag Milkha Bhaag shall be none the less!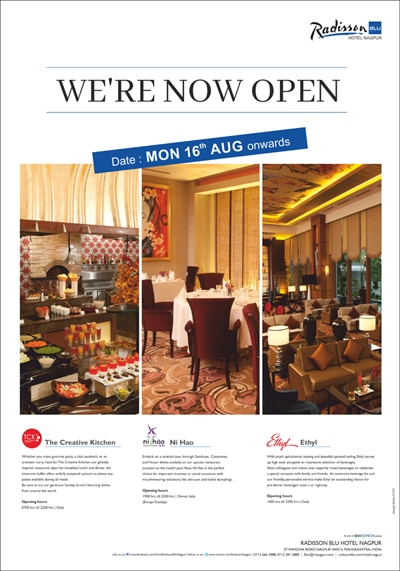 The last years' response to the event was informed to be incredible and this year as well more and more participation are being received and still are expected. The preparations involve hard work of DBM students, who are making sure to craft this venture into a hit journey.