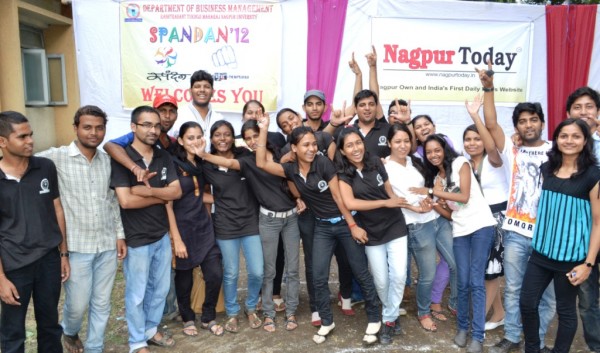 Nagpur Education News : An inter-collegiate event called  "Spandan and  Runbhoomi" is being held at Department of Business Management (D.B.M), Nagpur University. This event provides a platform to management student from across the district to showcase their talent and management skills. It is being organized from 2nd Oct to 6th Oct. This 5 day event has a list of activities which comprises of cultural, academic and sports events.
While talking to Ashwini a MBA (1st sem ) student. We found out that this event is organized by few MBA students and some faculty members- Dr. V.S. Deshpande (Director of D.B.M), Dr. Anant Deshmukh and Dr. Rahul Kharabe (Co-ordinators of D.B.M). A crowd of around 2000 students from different colleges – Tirpude College, Ambedkar College, CP & Berar, C.I.B.M.R.D, Guru Nanak college, NIT, G.H.Raisoni.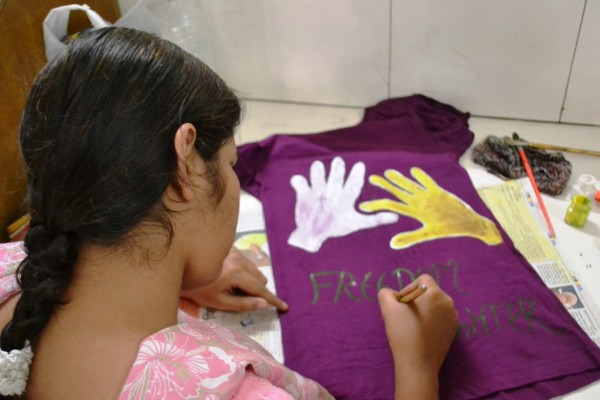 The different events are :
Sudoku, sandhal, striker (carrom), lagan (cricket), checkmate (chess), do u dare? (roadies), zor lagake (tug of war)
Cultural and academic events comprise of:
Gaata rahe mera dil ( singing), style check( fashion show), aamne saamne (debate), paper presentation, rock d beats ( dance), jago re…( street play), ad mad show ( add making), antakshari, mehandi, pot painting, t-shirt painting, autograph plz…(signature), best "team name", click-kar ( photography), dj mag ki batti jalade., management guru (business quiz), x-factor (personality contest).
This event is being conducted by the Department of Business Management, R.T.M. Nagpur University for the past 30 years and the legacy is still on.
From the last 30 years this event is playing a crucial role in nurturing the talent of youths, honing their skills, delivering best minds and paving a way towards excellence and welfare of society.
-Ankita Agrawal