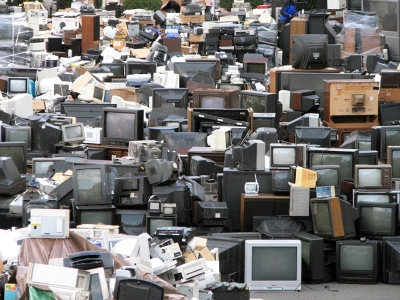 Nagpur Business News : Businessmen in Nagpur have to pay a heavy price to do business. The incident that took place on Monday has sent shock waves throughout the traders of Nagpur. It was a trader's fight against extortion that landed him in hospital after he was attacked by a gang of youths for making police complaint against them.
Rajesh Mande,  Telipura electronic market traders association's president, was shutting his shop when a gang of youths attacked him and stabbed him more than five times. He had just returned to his shop after filing a complaint at the police station along with other traders against some extortionists.
The condition of Mande is stated to be critical.
The brutal attack on Mande has terrorized the traders. Many of them are rethinking their agenda of opposing the extortionists.
On Monday morning, a group of youths had allegedly ransacked the mobile shop of Bharatlal Khatwani after he refused to give Rs 5 lakhs as extortion amount. This accounts to the second incident in a span of a day.
Talking to the Secretary of NVCC Hemant Gandhi with respect to the incidences happening in Electronic Market he mentioned that this particular incident has really sent shock waves throughout the trader's minds and to take out this fear we will require Full Corporation from the police. We have asked the police for protection not only for Sitaburdi area or Telipura area but for the entire Nagpur traders.
Secondly about closing their shops till the culprits are caught he said that we haven't made it compulsory but we have told the traders that if they want to open their shop they can after all they will lose money on their business.
The culprits haven't been caught yet and it shows how the state of affairs are but we as traders have to stand firm and fight against these testing times and it can only be done if we are united and if we get some help from the local police that's all I can say.
When Nagpur Today spoke with second PI Jadav of Sitaburdi on the demand made by the trade3rs for protection and finding the culprits fast he said that they have offered protection in that particular area. Around 4 inspectors and 6 to 7 constables have be deployed there to avoid any repeated attempts. He further added that they are doing their best to catch the culprits and are work hard to help the traders.
We can only provide safety at this moment he said and we have done that as far as providing safety to the entire Nagpur traders that authority is left with the CP of Nagpur.
This conversation with both the concerned people and their point of views can only state the growing tension among the traders and the officials involved.