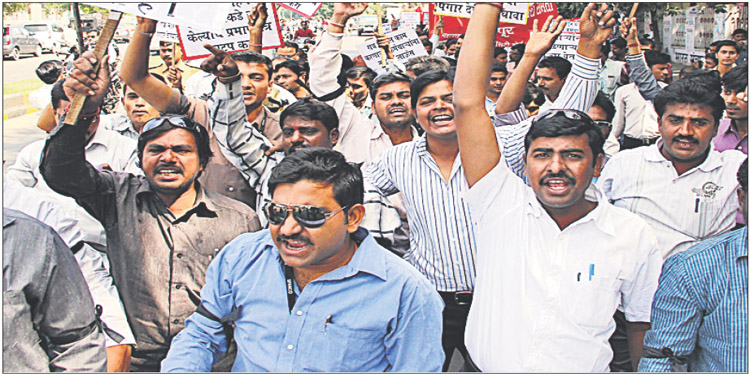 Nagpur News: Around 500 employees of city power distribution company SPANCO went on protest at Kasturchand Park today, due to various issues of mismanagement and neglect. The protest march was taken from Kasturcand Park to the Reserve Bank of India.
According to SPANCO employee union President Sachin Kalbande and Secretary Nitin Shende, the company has not been paying Night Allowance to employees who have been working till late hours for the company for long. The company has also neglected to pay its employees overtime allowance for having worked overtime during recent storms, and inflation bonus in view of the recent price rise.
Another important complaint of the employees is the lack of police protection to employees who go to fix power problems and face angry crowds. Many SPANCO employees have been grievously injured in such encounters in the past. The company had reportedly provided no support, financial or otherwise, to these employees.
The company employees have been demanding a Diwali bonus for a month, but their demands have been falling on deaf ears. The workers have threatened to go on strike from November 7, if their demands dues aren't met within this week.
Tushar Muthal