Nagpur: ​Southern Army Commander Lieutenant General JS Nain, AVSM, SM, on his two days visit to Army Establishments in Nagpur, Kamptee and Pulgaon was briefed by General Officer Commanding, Uttar Maharashtra and Gujarat Sub Area about the active role being played by Sub Area in Operations, Humanitarian Aid in Disaster Relief and Welfare of Ex-Servicemen during the COVID pandemic times. The Army Commander was later shown the infrastructure development, ecological works and other initiatives taken, since the relocation of Sub Area from Mumbai to Nagpur in Mar 2018.

The Army Commander appreciated the efforts of Sub Area on numerous development progress and in extending support to civil administration during the peak crisis of COVID and disaster relief during flood and fire incidents. The Army Commander also visited the Air Maintenance Command at Vayu Sena Nagar, Nagpur and interacted with AOC-in-C, Air Marshal Sashiker Choudhary, AVSM, VSM.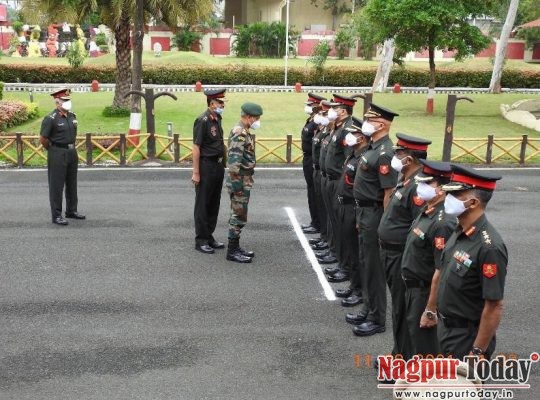 ​Mrs Anita Nain, Regional President AWWA who accompanied the Army Commander interacted with ladies of the Sub Area, wherein she was briefed by Chairperson FWO about the AWWA activities and measures adopted to ensure safety and welfare of families and Veer Naris during COVID pandemic, including children's education.