Nagpur News.
Congress President and UPA Chairperson Sonia Gandhi pulled up Rashtriya Swayamsevak Sangh (RSS) in its fort here on Saturday, escalating the big fight between the Congress and BJP to enormous heights. It could have been just another election rally of Sonia blasting out at the rivals, had it not carried the importance of coming together with NCP Chief Sharad Pawar after a hiatus of 15 long years at Chikhli Kalamna on Saturday.
Sonia set the poll meter at high pace in her usual style, listing UPA achievements while training guns both at BJP and RSS for playing divisive politics. She said that BJP is blessed by RSS to spread communal hatred which is quite dangerous for the country's peace.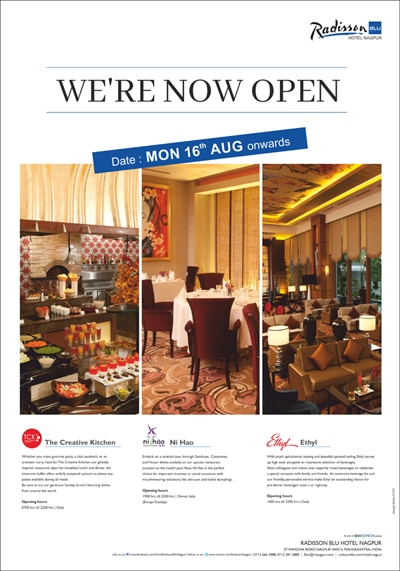 Trying to draw the poll prospects in favour of Vilas Muttemwar and Mukul Wasnik, Congress candidates from Nagpur and Ramtek Lok Sabha constituencies respectively, Sonia said, "The Opposition party does not have any firm policy to run the government and bring overall development in the country. BJP is only leveling untrue accusations against Congress-led UPA Government. Congress is a party that believes in social harmony and social justice. The Opposition has only indulged in dividing people on communal lines and creating confusion in the society. BJP opposed Congress government's every revolutionary decision taken in the interest of people and country. The need of the hour is to save the nation from such mentality," Sonia said.
"We brought the food security bill … this is unique anywhere in the world. Now we plan to introduce a similar health security bill for the people of this country. However, the opposition does not see the development which we have achieved," she said. This is the Congress President's first election rally in Vidarbha.
Others who were present on the dais and at meeting include MPCC President Manikrao Thakre, both Muttemwar and wasnik, NCCC President Vikas Thakre, Bahujan Republican Ekta Manch chief Sulekha Kumbhare, Nagpur Zilla Parishad President Sunita Gawande, South Nagpur MLA Dinanath Padole, former MLAs Anees Ahmed, Satish Chaturvedi, Saoner MLA Sunil Kedar and others
The Chief Minister Prithviraj Chavan and NCP chief Sharad Pawar also addressed the packed ground at Chikhli. The translated copy of Congress Party Manifesto was released at the meeting. Nearly 2 lakh people gathered on the ground.
Sonia, Pawar joins together after 15 years
It is interesting to note that Sonia Gandhi, NCP Chief Sharad Pawar and Maharashtra Chief Minister Prithviraj Chavan arrived at the meeting venue by the same helicopter. Pawar had broken from Congress in 1998 owing to his reservations over Sonia's Italian origins and floated NCP an year later. In due course of time NCP went to become alliance partner of Congress, diminishing the differences slow and steady.
After a gap of nearly 15 years, Sonia and Pawar shared the dais on Saturday as they jointly campaigned for the UPA candidates.