Nagpur News:
Talking to media in Nagpur today on Monday,  Baba Ramdev made a statement on Sonia Gandhi that is likely to snowball into a major controversy. Ramdev Baba said, "Sonia Gandhi's capability is limited to serve food in a restaurant but ironically she is ruling the nation.The serial bomb blasts at Bodh Gaya in Bihar has triggered a terror-like situation in the entire country. The attack on the religious place is not short of a war. This kind of situation suits the Congress party in order to divert attention of people from the basic and burning issues confronting the nation," added Ramdev Baba.
Ramdev Baba was in Nagpur as a part of his 'Prantiya Yuva Swabhiman' programme meant to prepare the youths for their contributions in the coming Assembly and Lok Sabha elections.
Ramdev Baba tirelessly went on praising spree of Gujarat Chief Minister Narendra Modi. "Narendra Modi has capabilities and has also proved his ample capabilities. Modi has adequately felt the pain of the poor people. Keeping in mind this aspect, I have supported Narendra Modi as Prime Ministerial candidate," the Yoga Guru asserted.
Ramdev Baba, comparing Rahul Gandhi with Narendra Modi, said, "Narendra Modi sensed the pain and problems of poor whereas Rahul resorted to photo sessions with poor people by visiting them for picnics. Narendra Modi was seen helping, providing relief during the natural disaster in Uttarakhand and, at the same time, Rahul Gandhi was enjoying a foreign trip with his girlfriend."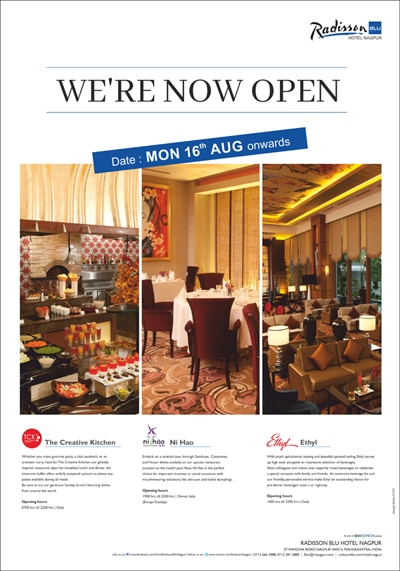 When asked about senior-most BJP leader Lal Krishna Advani, the Baba said, "Advani has wholeheartedly supported Narendra Modi as Prime Ministerial candidate." On Mayawati's Prime Ministerial ambition, Ramdev Baba sarcastically said that Prime Minister's post is not like a "Gol Gappa" shop. Commenting on Digvijay's statement on Narendra Modi, the Yoga Guru said, "How Digvijay Singh come to know who had carried out bomb blasts?"
Ramdev Baba clearly and openly asserted that he wants to see Narendra Modi as the Prime Minister of India. He castigated the Congress party and termed the party as a danger to the nation and a national disaster. "The Prime Minister Manmohan Singh is nothing but a robot with remote control in the hands of a family." The firebrand Yoga Guru likened the Gandhi family with that of the assassinated Muammar Gaddafi of Libya. "Gaddafi looted his country for 40 years but ultimately paid the heavy price. Similarly, the Congress party looted and is looting the nation since past 70 years, he stated.
"No comments," was the reply of Ramdev Baba when asked about his relations with Aam Aadmi Party leader Arvind Kejariwal. On Ram Mandir at Ayodhya, the Baba said, "Ram Temple is necessity of the nation not the politics."