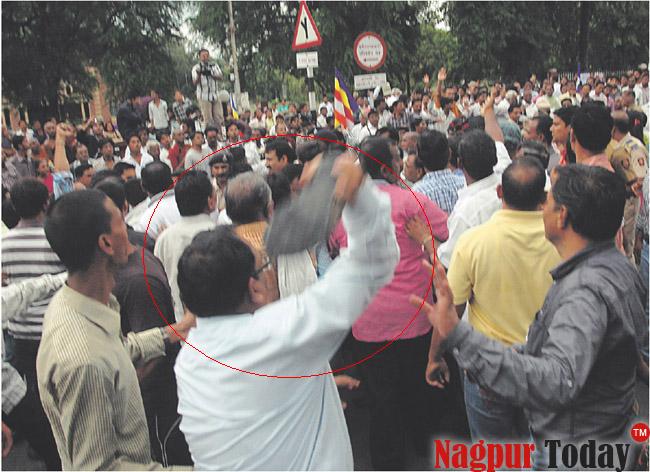 Nagpur News: It seems BJP has set its order to fall back on the same old strategy of playing 'politics of issues' to gain poll mileage. It did not come as a surprise when BJP general secretary Amit Shah wished that Ram Temple could be constructed at Ayodhya followed by Party President Rajnath Singh endorsing his views. But little did they know that striking the sensitive chord of similar other issues could boomerang on its face. And none other than BJP State President Devendra Fadnavis had to face the wrath of polarizing the issues to their electoral favors.
Fadnavis had to take it on his face when he tried to join the irked Budhha community members agitating over the serial bomb blasts in Gaya. When BJP tried to jump off the sensitive barricade and tried to empathize with them by resorting to protest along with them, few members of the community tried to shoo them off and some even hurled the shoes over Fadnavis and also on NMC's ex-standing committee chief Sandeep Joshi.
Though BJP tried to cover up the issue then and there and thought it better to back off, the incident is echoed across political corners in the city.
The leaders across various parties were of the views that people should be aware of their well being while the parties should avoid driving such issues towards vested interest.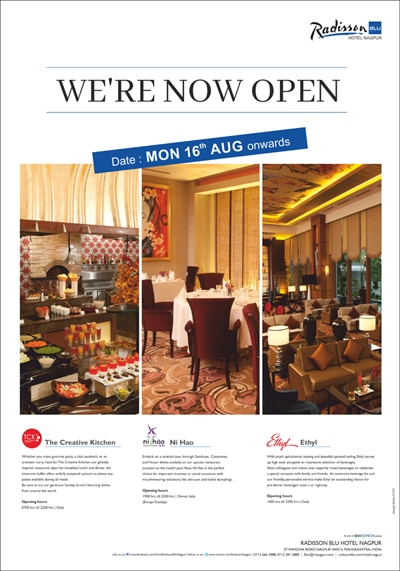 Nagpur MP Vilas Muttemwar said people should beware of such traps. He said, "Whatever happened to their party leader was solely their lookout. While on our part we have registered our protest in a separate agitation without trying to polarize the incident." Lashing out at BJP, Muttemwar said, "It is its hathkanda (tactics) to draw political mileage out of such sensitive issues. I appeal to the people not to fall into their trap."
Nagpur City Congress President Jaiprakash Gupta said the political parties should refrain from making issue of such incensed situation. He said, "Whenever the incidents like the one happened in Gaya take place, people vent their ire over leaders irrespective of which party he belongs to.  Even we were told to join the protest but we avoided fuelling the fire further as such issues are more of sentimental."
When asked to comment over the shoe hurling incident, Gupta said, "Similar incidents have happened to so many leaders across the country. But people should understand that whenever elections are near terrorist elements try to disturb the peace and intensify the tensions among the citizens. We should not give in to the evil tactics of such terrorist ploy. If we will fight with one another it means we have succumbed to the conspiracy of such destructive minds." When asked if shoe hurling incident could be the effect of BJP's revived plan for raising Ram temple issue, Gupta did not rule out any such possibility saying that this might also be the reason for people's ire against BJP leader.
Vidarbha Divisional Organiser of Maharashtra Navnirman Sena (MNS) Hemant Gadkari however condemned the incident of shoe hurled at the senior BJP leader, but commented that be it Congress or BJP, both are racing to accomplish mission election. Whether it's the food security bill announced by Congress or the Ram temple issue raised again by BJP, the issues are perfectly timed with the election season which is drawing nearer.
He said, "We should condemn such terrorist acts that happened in Gaya. The place of peace is marred by violence. It is a plan to destabilize nation's peace. People should be aware of such terror tactics. Hurling shoes at the BJP state president Fadnavis should not be justified as he has gone there to protest the terrorist act in Gaya."