Nagpur.
26-year-old Theatre Producer Sonal Giani who is also an LGBT (lesbian, gay, bisexual and transgender) activist, in an exclusive interview with Nagpur Today said that her acting started with the role in National AIDS Control Organization-presented 'AA MUSKURAA' (Come, Smile…) which was a 120 minutes, Hindi training film for imparting communication counseling skills to ICTC counselors.
Sonal Giani plays the role of a young counsellor, Priya, who has a daunting task as she joins an ICTC clinic at a government hospital in a small town. Priya has a handful of new challenges everyday as she is needed to learn new techniques and skills to face up to the problems posed by her counsellees. This was in 2010.
After that there was no looking back. In 2013 she starred in the famous TV Show aired on Zee TV called Hum Tum. This was followed by "W" which too received critical acclaim.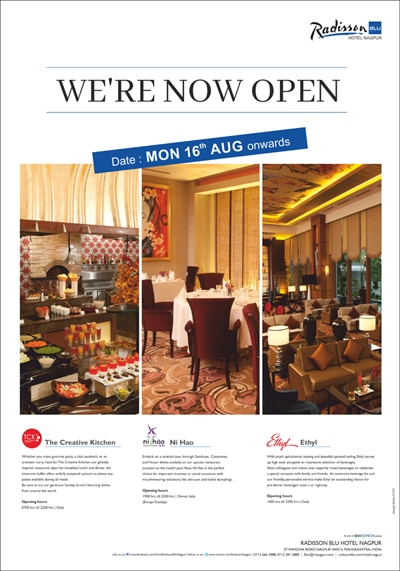 Since March 8, 2015 was observed as International Women's Day, she spoke about how women are always blamed for all the crime, wrong done to women. While explaining she said that if a woman is raped, the men are very apt to blame the women. They blame the time (late hours in the night), their attire (provocative dresses) and their behavior as the cause of the rape. Sonal asked why should one human-being, curtail the right of movement and attire of another human being. This is in spite of the fact that we are in the 21st century and living in a free country which provides every citizen basic and fundamental right to wear, speak or move wherever one wishes to.
Sonal claims that every woman is monitored in public spaces. She says there is a problem with the perception. The problem lies with the way the victimized woman is seen. Right from politicians to pseudo-saints and men at large blame the women for all the wrong that is done to them.

However, Sonal claimed that the media is playing a pro-active role today. It is only because of media that many women got justice and the perpetrators of crime got punished. While speaking about this she also said that the video movie of the Nirbhaya, titled 'India's daughter,' produced by BBC4 channel, should be seen. One can see the ranting of maladjusted youth.
Sonal Giani opined that there is a need for men to change the mind-set. One should have a balanced view on every aspect of life and other human beings. She opined that the society at large should be equally responsible for the women's safety.
According to Sonal, there are far more things expected of the Government to be done about women's safety, security and equality.
However, Sonal also said that "yes" there are some women who misuse the legal framework of law out of vendetta. There are many women who misuse the rape laws to punish innocent men too. She opined that male rape too is pretty common nowadays. Male and Transgender rapes are seldom reported and even if they get reported they seldom get registered in police stations, since there are no provisions under which they can be penalized.
Sonal Giani's message to Nagpur youth:
Sonal Giani in her message to Nagpur Youth said that one can do anything that they set their heart to. She added that the youth should go out and achieve their dreams. Sonal also added that one should dare to leave anyone behind who prevents them from achieving their dreams.
While speaking about the girls, she said that parents should stop telling their daughters that they will not stop them from doing or pursuing any dream that they want. Sonal claimed that it is their right anyway and who has given them the right to prevent them from pursuing their dreams?