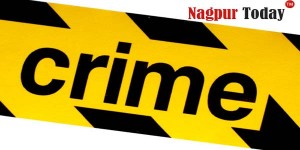 Nagpur News : Over property issue, a retired cop was hit thrice on his head by his son and his friends leaving him battling for life. Vadguji Larokar, 65, is undergoing treatment at Indira Gandhi Government Medical College and Hospital (IGGMCH).
Larokar, a retired cop, is a father of seven sons. Three stays with him while others leave separately. Police said that from last year, there has been dispute between Larokar and his fourth son Neeraj over a property issue.
The incident took place on Wednesday after a quarrel over parking. Neeraj's friend Rajesh Rokde had parked his vehicle in front of Larokar's house which is also shared by Neeraj.
"Larokar was asking Rokade to take out his vehicle but Neeraj interrupted that led into a serious argument followed by a tussle," said Ingle.
Larokar claimed that Neeraj, Rokde and five more people barged into his house and assaulted him and his wife as well with rods. He was hit thrice on his head till he fell unconscious.
Cops informed that Larokar had equally distributed his property among his sons. Police said that besides his house at Prem Nagar near Zenda Square in Lakadganj areaa, Larokar owned a small property near his house which Neeraj had fraudulently transfer it in the name of his wife. Since then there has been frequent fights and arguments between father-son.
Investigating officer PSI D S Ingle told that earlier also, both the families have lodged many complaints against each other but till now, FIR was not field against anyone.
Police sources informed that Larokar was suspended for his major mistake during his duty hours.
On Larokar's complaint, Lakadganj police has booked Neeraj, Rokde and his five friends for attempt to murder and other relevant sections of Indian Penal Code.
A counter complaint was also lodged by Neeraj's wife claiming that Larokar and his three sons-Pintu, Tilak and Vilas- forcefully entered her house and abused her. She alleged that they made some indecent acts outraging her modesty and thrashed Neeraj when he tried to stop them.
Ingle said that in both the case, so far no arrest has been made.