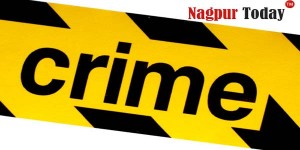 Nagpur News : A Police Sub-inspector Jagdeo of Kalamna police station was thrashed and stabbed while on patrolling by three youths after he stopped them for interrogation.
Bhaga Gujar, 28, Pankaj Charde, 30, Abhijeet Gikolwar, 23, have been arrested.
Jagdeo was on patrolling duty when he saw three youths on a bike. He said that he found them loitering suspiciously and asked to stop them. However, the youths tried to flee. Jagdeo chased them and get hold of their bike but was attacked by the youths. The accused were later nabbed by other cops accompanying Jagdeo during patrolling.