The passengers were trapped at Kedarnath, nearby pilgrim towns after the natural disaster like heavy rains, floods triggered by a cloud burst.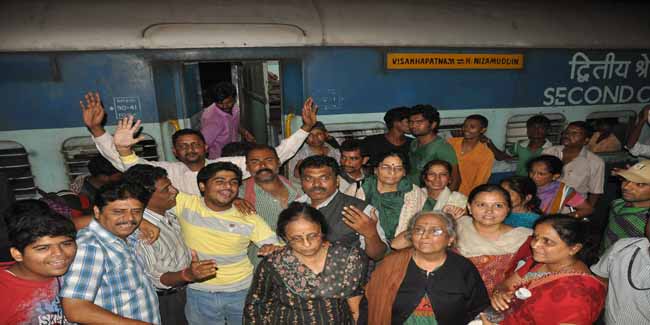 Nagpur News:
In a sigh of relief sort of news, a special train from Delhi left for Secunderabad on way Nagpur. The Secunderabad Express with 600 passengers, who were supposedly trapped in Kedarnath or nearby pilgrim towns after the natural disaster. Still thousands of pilgrims from across the nation have been out of communications after the pilgrim towns were hit by a cloud burst triggering heavy to very heavy rains and floods. The train has 17 bogies.
Out of the 600 passengers, some belong to Nagpur or surrounding areas. The Railways properly took care of the passengers by proving every help like food, water, specific information to the relatives of the 600 passengers. The railways installed several stalls with all possible information regarding whereabouts of the trapped pilgrims and other necessary details.