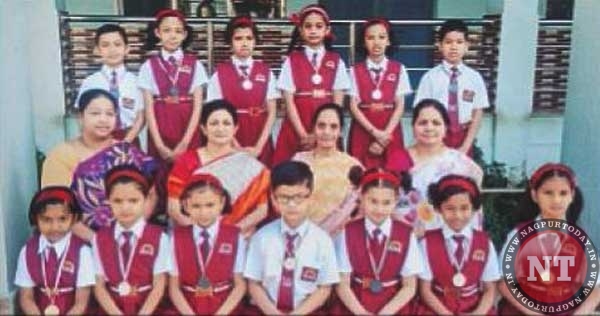 The students of Somalwar Primary School, Nikalas brought laurels to the school in the 8th International English Olympiad (IEO) organised by Science Olympiad Foundation, New Delhi.
Ananya Kadu and Swara Khobragade (Std II), Sanvi Kulkarni (Std III) and Anushka Pol (Std IV ) won gold medals. Shourya Pandhase and Bhakti Mishra (Std II), Nirmitee Choukone (Std III) and Harshita Sontakey (Std IV ) bagged silver medals.Twisha Bisen and Madhura Deshpande (Std II), Sarthak Kothekar (Std III), Revati Deshpande and Harshwardhan Jadhawar bagged bronze medals.
Sanvee Kulkarni and Anushka Pol were awarded merit certificates in the 2nd level of IEO examination. Secretary of Somalwar Education Society Prakash Somalwar, Headmistress Shital Garode, Supervisor Archana Bharnagar and the staff congratulated the students. The students were guided by Madhavi Pandharipande, Prachi Jathar and Archana Bhatnagar.