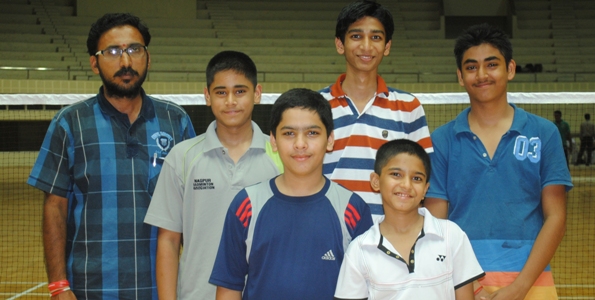 Nagpur News:
Badminton players of Somalwar Nikalas under the leadership of well-known U/13 player of the city Gaurav Mithe and top seeded U/15 player of the city Saurabh Kerhalkar secured the runner-up position of U/14 & U/17 DSO City Level Boys Badminton Tournament 2013-14 organised by District Sports Office Nagpur.
Gaurav and Saurabh got selected to represent Nagpur City at the Divisional Level Badminton Selection Trial scheduled at Nagpur in the month of September 2013 in U/14 & U/17 Boys category respectively.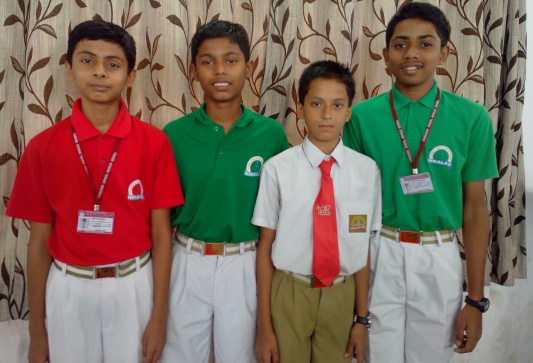 Being the last year Winner Nikalas got a bye in the first round in U/14 category. Then they won their all matches by 2-0 up to Semi-Final beating Sandipani Hazaripahad, Neeri Modern & BVM Civil Lines. In the Final they lost to CPS Katol Road by marginal points with 2-0. The team members were Gaurav Mithe, Somil Manke, Mohit Gedam & Shreyas Kulkarni. It was a wonderful combination of all team members that brought them runner-up position.
In the U/17 Boys category also Nikalas secured runner-up position under the able leadership of Saurabh Kerhalkar. Being the last years runner-up the team got a bye in the first round and then won all their matches till Semi-Final with the score 2-0 beating CPS Dabha, Saraswati Vidyalaya and Sandipani Hajaripahad. All the team members Saurabh Kerhalkar, Rohit Kulkarni, Mohak Badkas, Nikhil Aprajit and Arnav Laturkar contributed their best to take their team in the Final. In the Final, the team lost to CPS Katol Road in a close encounter by 2-1 to secure the runner-up position. Nikalas was runner–up in the same category last year also.
In U/14 Girls category, Somalwar Nikalas team reached up to Quarter Final & U/17 Girls category the team reached up to Semi- Final where U/17 Girls secured 4th place.
Prakash Somalwar, Secretary, Somalwar Academy, Vijaya H. Desai, Principal, Somalwar Nikalas, Vivek Joshi, Supervisor High School,. Suniti Angal Supervisor Middle School, and others have congratulated the players for their achievements.