Nagpur News: Somalwar High School, Nikalas boys and Hislop Junior College girls emerged under-19 champions in Inter-School Divisional Table Tennis Tournament organised by DSO at Divisional Sports Complex on Friday.
In the boys final, Somalwar Nikalas representing Nagpur city defeated Vivek Mandir Junior College, Gondia 3-0; Chaitanya Somalwar gave flying start to Somalwar School defeating Vipul Natani 11-5, 13-11, 11-6. Then Ninad Rajanekar downed Ameen Khan 11-7, 11-9, 11-9.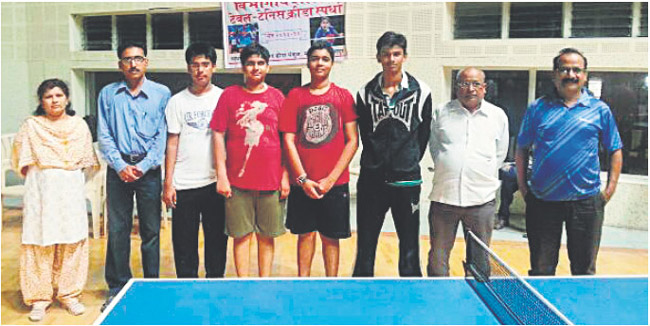 Pratik Khedkar thrashed Shubham Chandekar 11-0, 11-4, 11-1. Earlier Somalwar defeated Wadha's New English Junior College 3-0 while Gondia downed BVM Ashti (Nagpur Gramin) 3-2.
In the girls section, Hislop Junior College representing Nagpur City blanked BVM Ashti (Nagpur Gramin) 3-0. In the first single, Sanjushri Kose eliminated Shraddha Kantode 11-6, 11-6, 11-5. Mallika Bhandarkar thrashed Mehak Khurana 11-3, 11-4, 11-9. Cathy Vennele struggled to beat Tanya Deshpnde 9-11, 11-4, 11-9, 11-9.
Both Somalwar Nikalas and Hislop have qualified for the State tournament.