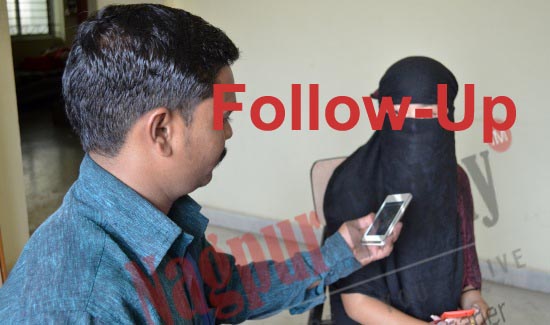 Nagpur News.
A man received serious injuries when the scooter he was riding rammed into a truck. The mishap took place near Kille Kolar on Koradi Road in Nagpur. However there was a twist to this tale which differentiates it from any normal accident story.
The person who was injured in the accident was none other than Satish Dandare (33), who has been accused by a National TV Channel Reporter and Mass Communication student of allegedly raping her on repeated occasions upon the false promise of marriage. Dandare was rushed to Mayo Hospital but his relatives shifted him to Lata Mangeshkar Hospital in Wanadongri. In another twist to the "Rape episode," the sources said the girl is a divorcee and has a daughter. Now, the focus will be on the course of direction the episode would take and the truth.
The allegation of rape on Dandare, a sports reporter in a Hindi daily who also teaches public relations at Dhanvate National College has sent jitters across the city making it a hot topic of discussion..
The Sitabuldi Police Station has already registered an FIR after the girl had lodged a complaint of rape allegedly by Satish Dandare. However, the accident has left the speculations rife whether Satish tried to commit suicide to escape embarrassment of arrest?
Dandare was returning to Nagpur on his Activa (MH-31/DW-2506). When he reached near Kille Kolar, a truck (MH31/CQ  8729) proceeding towards Saoner from Nagpur collided with the Activa hurling Satish who crashed on the roadside and went unconscious. An auto (MH32/ DC 8897) driver Jamil Sheikh rushed Satish to Mayo Hospital and informed Khaparkheda Police Station. Khaparkheda Constable Talekar said that Satish had been shifted to Lata Mangeshkar Hospital in Wanadongri and still unconscious. At present, the only information the police have is his hand has got fractured with bruises and other injuries. Satish Dandare is a native of Pandhurna's Minimata Nagar.