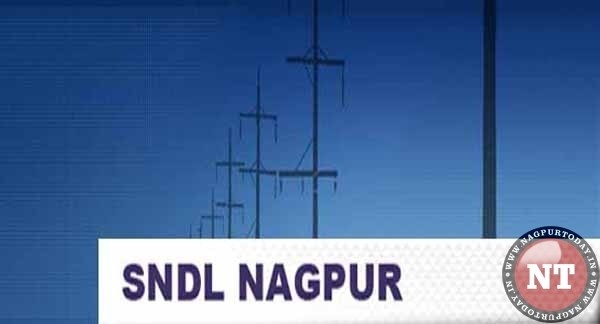 Nagpur: The private power distribution franchisee in city, SNDL, has recently initiated a DTC (Distribution Transformer Centre ) revamping drive in all 3 zones of Nagpur Urban maintained by it. The objectives of this drive are multifold, all of which would be in the interest of SNDL's consumers.Though SNDL carries out pre-summer maintenance each year, but beginning this year, it has added a few additional tasks based on the experiences of past. The SNDL would not only minimize the chances of breakdown which are sometimes solely due to public apathy but also give the city infrastructure a better view. Another objective is to increase the service life of this entire structure by keeping it maintained.
SNDL observed that each year there are many cases where people force open the box panels and take direct supply to satisfy their added demand such as coolers. This usually leaves the panel cover damaged or uprooted. A few anti-social elements such as scrap collectors also break open these panels to make easy money by selling them in scrap market. However, taking a direct supply or breaking open panel covers can prove fatal not only for those involved in power theft or scrap collectors but can be dangerous to public at large. Besides this, it has been observed that people use area around these transformers as general dumping ground. In most of the cases of transformer cable getting burnt last year it was observed later that people had even tried to burn this trash without understanding that it would impact the electricity supply. It is these issues that are generated out of public unconcern but, ultimately impact the public itself when supply is disrupted or a mishap occurs. Besides this, there are other defacement issues such as sticking of posters and leaflets on panel covers, blocking the access to DB panel by putting up stalls and other goods.
To ensure that all of these issues are addressed in one go, besides the regular during the pre-summer maintenance drive, this year SNDL has also taken up the Distribution Transformer Centre (DTC) revamping project. Under this project, all area managers have been told to identify and prioritize DTCs which need such advanced maintenance to ensure that consumers' convenience and safety is not compromised. Every week in each of the 3 zones, one transformer is given a complete change of look. The other works undertaken during this drive include painting of the entire structure including poles, transformer and DB, maintenance of lugs and kitkat, straightening of DB earthing, replacement of incoming cable and jumper and repairing of AB switch if needed, DTC yard cleaning, especially dry scrap (to avoid any fire incidence) and removing any obstacles which might stop access for maintenance team.
The project was started in last week of January and till date more than 15 DTCs across Nagpur have been revamped and maintained. SNDL has requested all citizens to contribute their bit by not defacing these structures and by not damaging the panel covers. This would ensure safety of citizens besides giving our city a neat look.