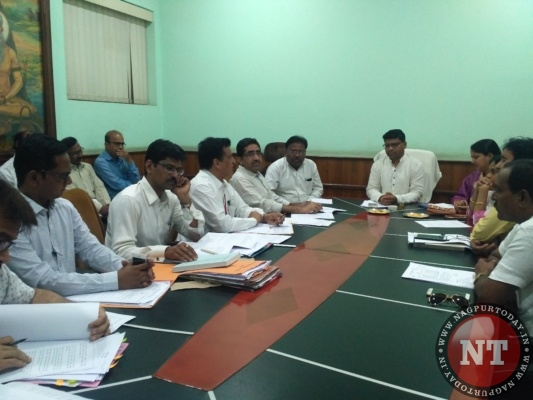 Nagpur: The Chairman of NMC's Law Committee Adv Dharmapal Meshram, in a meeting, said that the Committee has formulated rules and regulations regarding appointments through inter-district transfers. He directed the concerned authorities to resubmit the revised proposal regarding these rules and regulations based on discussions and suggestions of specially invited members of the Law Committee.
A meeting of Law Committee was held on Thursday at Mayor's Chamber in NMC Headquarters. The meeting was attended by Chairman Adv Dharmapal Meshram, Deputy Chairperson and Mangalwari Zone chief Sangeeta Girhe, senior Corporators Sunil Agrawal, Praful Gudadhe Patil, members Mohd Jamal, Amar Bagde, Jaishri Wadibhasme, Assistant Commissioner (GAD) Mahesh Dhamecha, Law Officer Venkatesh Kaple, Assistant Law Officer Prakash Barde, Suraj Paroche, and Ajay Matey.
The rules and regulations for appointments in inter-Municipal Corporations, Nagar Parishads, Government and Semi-Government organisations were formulated in accordance with Maharashtra Municipal Corporations Act enacted by State Government.
No liquor sale at NMC's spaces: Adv Meshram:
The meeting also discussed the issue of misuse of NMC's spaces where business of liquor sale is being done. There are several complaints from citizens that liquor trade is being carried out at NMC-owned buildings, complexes as well as lands provided on lease. Considering lots of problems being faced by citizens, the members of Law Committee and special invitees have recommended immediate halt to the liquor trade at NMC-owned buildings, complexes and lands given on lease. NMC should immediately close down the liquor vends, Adv Meshram demanded.