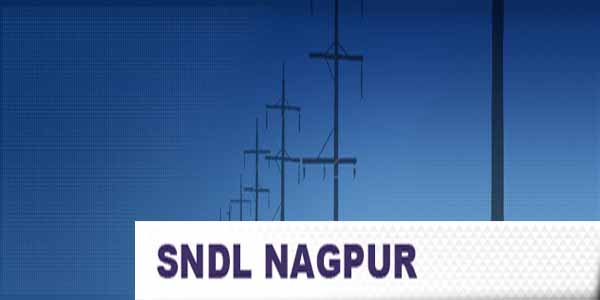 Nagpur News : Spanco Nagpur Discom Limited (SNDL), the Power Distributio Franchisee (DF) for the three zones of Gandhibagh, Mahal and Civil Lines is working on improving the performance of high loss making feeders in its quest to reduce power losses and provide qualitative and uninterrupted power supply to Nagpur.
SNDL has identified 30 feeders which have losses of more than 40 percent. Under these feeders areas due to power pilferages leading to high loss largely includes Wathoda (44.53 %), Old Bagadganj (44.80 %), Nara (44.77 %) , Jaripatka (44.50 %), Pardi (44.64 %), Lashkaribaug (56.29 %), Kamptee Raod (56.94 %), Binaki (59.56 %), Meyo (61.23 %) & Sutgirni (71.06 %) area.
In their current performance, these feeders are unsustainable and are a hindrance to providing quality power supply.
They also contribute to major power losses. SNDL will improve the performance of these 30 feeders by carrying out laying of AB Cable, replacement / relocation of meters and has stepped up the vigilance and enforcement drive in these area.
SNDL is working specifically on these feeders to reduce the losses to address the future possibility of load shedding in these high loss making feeder areas. In last 1.5 month, SNDL had installed 215 km of AB cable & replaced / relocated 35,000 electric meters.
SNDL is undertaking various initiatives to reduce power transmission and distribution losses, curb power theft and improve the quality of power in Nagpur.
To support SNDL's endeavor of providing qualitative power supply, the company has urged all consumers to come forward and report any cases of electricity thefts by calling on 6660006, its 24×7 helpline number. Identities of citizens who report power thefts will be kept confidential.
For the convenience of consumers, SNDL will from now on keep all 46 collection centers open on the last Sunday of each the month from 9.30 a.m. to 5.30 p.m .
This initiative is taken keeping in mind the difficulty faced by consumers in paying their electricity bills on working days due to their hectic work schedules. For any queries, consumers can call on SNDL's 24×7 helpline number 6660000, or write to feedback@sndl.in.