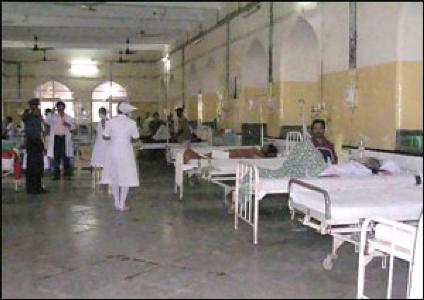 Nagpur News:
The Two-day strike of Nurses and  Class IV employees  in Government Medical College ,Nagpur in support to nationwide strike called by Central trade unions(CTUs)  on 20th and 21th of Feb was almost total but it did not have much effect on the working of the Hospital. The GMC authorities deployed nursing staff from the student nurses to handle ward and emergency services. The services at the Government Medical College and Hospital (GMC)   remained largely normal.
On Thursday, the flow of patients were  less as compared to normal days .Though on Wednesday the OPD registered   about 1600 patients on . Over 24 Medical Officers and 247Resident doctors with 325 Medicals teachers were present round clock at the GMC hospital.  The doctors did not have much trouble. At GMC,   449  nurses were on strike. however,  a 170 student nurses were posted at all places where nursing services were required.
In GMC, the administration said that the hospital had posted the student nurses from the nursing school for all ward and emergency services  . The work in the hospital is generally not affected if it's just a two-day strike. But, since the hospital cannot be run without nurses, the administration had made an alternative arrangement of student nurses from our nursing school . Patient care in the hospital largely remained unaffected by the strike claimed hospital administration. But student nurses had a little tough time handling patients and their registration without the support and guidance of regular nurses.