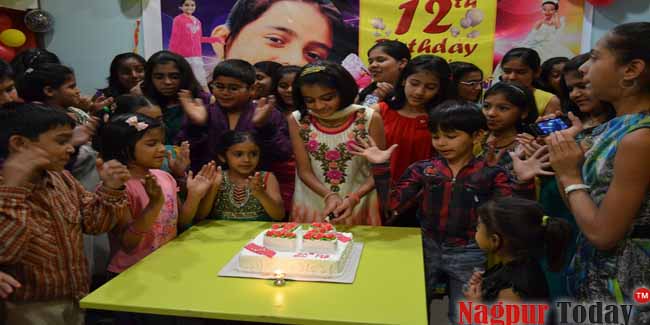 Mirika  Somani, daughter of Dr.Ramanand & Neelu Somani celebrated her 12th birthday at Kids café, opposite Traffic Park. A Centre Point School student studying in 6th standard was indeed very happy in the presence of her closest friends Prapti, Khushi, Mansi , Harshita, Shriya , Zaina and Muskan .
She was very excited to see her friends enjoying different kind of indoor games such as pool, video games(X-Box) and table football.
Mirika's father Dr Ramanand who is a family physician said, "These days kids want to enjoy in their kind of environment and Kids Café seems to be made especially for kids.
They have taken care of games which are made for kids, in today's world parents do not have much time to celebrate their kids' birthday. As a doctor, I would suggest parents to spend their time more with kids. All my relatives are friends so I am happy that all my relatives have come."
On the occasion of her daughter's 12th birthday Dr. Neelu Somani who is a Speech Therapist said, " This place is fun and the kids are having a great time and the best part is Kids Café serves very good food ,very tasty."
:- Yash raj Trivedi