Nagpur: Jolted by the serious allegations levelled against it by the President of Police Nagrik Samanvyay Samiti Pravin Raut, the power distribution franchisee SNDL has debunked the charges and called Raut a 'habitual' defaulter who has not cleared power bills since 2014.
Pravin Raut had on Thursday held a press conference and alleged that the Corporate Head of SNDL doled out life threat to him for highlighting shoddy affairs of the power distribution franchisee. Raut had alleged that he received a phone call on August 23 in the name of Corporate Head of SNDL. The caller had identified himself as Kabir. The so-called Kabir had warned Raut not to interfere in the matters of SNDL or else he will lose his life. After disconnecting the phone call, Raut sought to know information regarding the caller named Kabir and came to know that no person named Kabir works in SNDL.
Raut had further said that the SNDL is looting consumers since the past five years in more ways than one. Inflated power bills, faulty meters, no redressal of grievances etc etc.
The SNDL, reacting to the allegations of Raut, has said that the power meter is in the name of Raut's mother having consumer number 410013872086. The consumer is defaulter as he has not cleared the power dues since 2014. In some areas of Nagpur city, the old meters (electro-mechanical) are still in existence. Such old meters go slow with the times and record faulty readings. Hence installation of digital meters is mandatory for consumers under Section 56 of Electricity Act. But the consumers neither allow replacement of the old meters nor pay the bills. Raut was served notices from time to time and also offered concessions for clearing his dues in the year 2014 and 2015. But he 'stuck' to his habit of not paying the power bills. Finally, a notice was served to him in April 2017 for temporary disconnection of power supply. But instead of clearing his dues, Raut tried to create one controversy or another. He also phoned company and company's employees from different phone numbers and "blackmailed" them, stated the clarification issued by SNDL PRO Deepanshu Khirwadkar.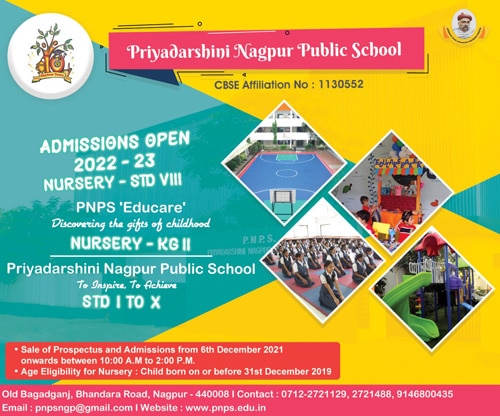 The power distribution franchisee further said that the bill defaulter Pravin Raut always gave reference of an unknown "Police Samanvyay Samiti" with the intention of influencing the SNDL administration and employees. An enquiry with the city police department has revealed that no such 'Samiti' exists. An amount Rs 50,000 is pending against this consumer towards power bills. This defaulting consumer is trying to defame SNDL continuously by misusing media. The company is initiating legal action against this consumer shortly, the SNDL said.