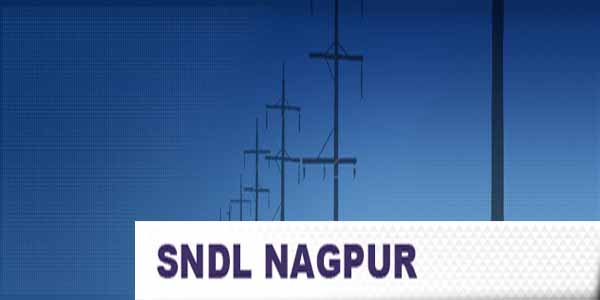 Nagpur News: Contractors of power distribution franchise SNDL, who had gone on a strike demanding immediate payment of dues, withdrew their agitation, Saturday after an assurance from the SNDL top brass.
According to contractors, SNDL officials have assured them that a meeting would be held in presence of officials of Maharashtra State Electricity Distribution Company Limited at Mumbai on April 1 to decide as to who would be liable to pay the dues. Earlier, drivers of the ladder vehicles used for maintenance work had also withdrawn their strike after receiving payment.
It may be noted here that electricity distribution franchises has most of its work done through contractors and is heavily dependent on them.
The earlier franchise Spanco which had assumed its duties from May 2011, went into partnership with the Essel group to bring SNDL into existence, owing to financial ill-health. But Spanco at that time owed near about Rs. 12 crore to the contractors. As many as 32 contractors went on strike demanding immediate payment of dues and had stopped work of bill printing, collection of bills and metre reading. But despite this SNDL officials were reluctant to pay the dues claiming that Spanco would be liable to pay the money as the work was done during its tenure.
Owing this attitude of SNDL, contractors went on strike and stopped maintenance and all other works.
Hundreds of employees of the contractors gathered at the SNDL office in Narang Towers. Heavy deployment of police personnel was made in the area to prevent violence. The agitators started to raise slogans against the SNDL administration. The strike even started to threaten proper supply of electricity in many parts of the city. In absence of maintenance workers complaints of power failure started to por in from different areas. SNDL even tried to have the metre reading and bill distribution work done through new workers.
Saturday after noon officials of the SNDL Ajit Ganguly and Asit Tiyagi met a delegation of contractors. During the meeting SNDL clarified that after assuming charge they have not held back any payment. Spanco was liable to pay all the dues, however officials assured that they would speak to Spanco officials to make the payments. Officials informed that a meeting between MSEDCL, SNDL and Spanco officials would be held in Mumbai and after this contractors would be apprised of the decision taken on April 9. It was after this meeting that contractors decided to withdraw the agitation.