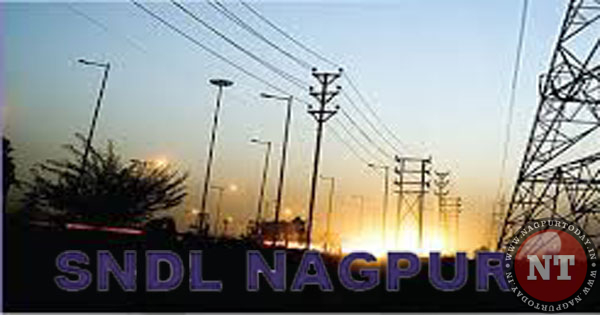 Nagpur: Acting tough against power theft, the Vigilance squad of Spanco Nagpur Discom Ltd (SNDL) on Wednesday busted a massive power theft at a four-storied house in Saifi Nagar of Mominpura and slapped a penalty of over Rs 3 lakh to the house owner. The action was second one within two days. Interestingly, the house owner was also booked twice for the same offence previously.
A press release of SNDL informed that the 4-storied ancestral house, owned by Mohd Amir, is situated at Plot No. 776 in Saifi Nagar. The house has 30 rooms — rented out to migrant workers for a monthly rent which is inclusive of electricity charges. A handloom factory is also housed in the ground floor of the building.
Power connection to the house was disconnected in year 2009 by MSEDCL. This year, SNDL had unearthed power theft from the house in January and recovered fine of Rs 5.72 lakh. A case was also registered against the house owner for power theft.
On Wednesday afternoon, SNDL team raided the house in police bandobast and noticed potential link cut in two power meters. The team assessed load of 17 KW and slapped penalty.
An offence was registered at Tehsil Police Station under Sections 135, 138 of Electricity Act against the accused owner Mohd Amir.
Earlier on Tuesday, the Vigilance Squad of SNDLhad detected a power theft of 54 kilo watt at an ice factory in Nava Naksha area. The industry was running without power meter since last three years. Acting on a tip-off, team of SNDL with the help of City Police raided the Gurunanak Plastic Industry in Nava Naksha area at around 9 am. When employees of the company resisted entry to the SNDL officials, additional police force was called to control the situation. The SNDL team noticed that the ice factory was using power without meter since last three years.
SNDL team is busy in assessment of the final amount of stolen power in last three years. An offence will be registered against the owner of the factory if he failed to deposit the fine.