Nagpur.
The development would surely force parents and students spend sleepless nights as the Board exams are being conducted by three temporary or stand-in top officials. While the Class XII exams commenced from February 23 the Class X exams got underway from March 3. The exams are being conducted under the command of temporary Chairman and Secretary of Nagpur Division and these two acting officials are shouldering all the responsibilities of smooth conduct of the vital exams ably assisted by Joint Secretary and Assistant Secretary. But ironically, the post of Joint Secretary is temporary one. Now, it would not be surprising the work of Board exams going haywire and the students suffering the brunt.
The posts:
The State Divisional Board is run mainly by four top officials – Divisional Chairman, Divisional Secretary, Divisional Joint Secretary and Divisional Assistant Secretary. A regular official is also on the work. But the stand-in officials at top three posts could augur a bad omen for the smooth conduct the Class XII and X exams. No surprise, several students are facing one or the other difficulty regarding their exams. Moreover, the herculean task is also pushing several other temporary employees to the edge. The students and parents do reach the Divisional Office but the absence of top officials forcing them to return empty handed.
The situation:
While the post of Divisional Chairman is being starved of regular incumbent since the past two years the post of Divisional Secretary is awaiting the regular boss since the past one year. According to information, Pune's Examination Council Divisional Commissioner V Pandhre was appointed Nagpur Division's Chairman by the Government but for reasons better known to him he has not taken the charge even after lapse of one year. At present, the Divisional Chairman of Amravati Sanjay Ganorak has been given the additional charge of Nagpur Division. The then Chairman of Nagpur Division Chandramani Borkar had relinquished his post on August 15, 2013. Since then, the post is lying vacant. The post of Divisional Secretary is meeting the same fate since August 1, 2014.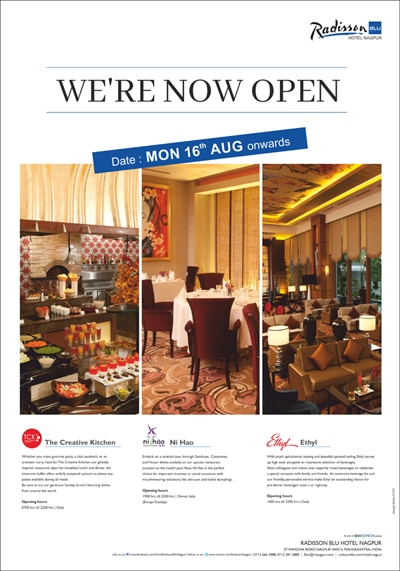 Haphazard working:
It may be recalled the Divisional Secretary Anil Pardhi was promoted and appointed as Divisional Education Deputy Director. Now he is also holding the post of Additional Secretary in the Division. The post of Divisional Secretary assumes great importance but it has been occupied by a stand-in official. Moreover, the post of Divisional Joint Secretary is being looked after by a temporary hand. In this situation, the working of the Division and the smooth conduct of vital exams could be hit hard. No guess work needed.