"Swadeshi, economic and sustainable innovations is the need of the hour and we all must strive incessantly to achieve it", asserted Shri Nitin Gadkari at the inauguration of Grand Finale of Smart India Hackathon '17, a pan Indian 36 hour nonstop digital programming competition, kickstarted at Shri Ramdeobaba College of Engineering & Management, Nagpur to conduct this mega technical extravaganza.
The event at RCoEM, Nagpur was formally inaugurated by Shri Nitinji Gadkari, Hon'ble Union Minister, Ministry of Road, Transport & Highways, Government of India. He was welcomed by the Shri Chandrakantbhai Thakar, Vice Chairman, Shri Ramdeobaba College of Engineering & Management. Shri Nitin Gadkari, spoke extensively on the theme 'wealth from waste' like biofuel, lithium battery, ethanol, etc. where he said that knowledge is the locus for futuristic development. He stressed on the fact that research and innovation is the need of the hour and students have a huge responsibility of coming up with sustainable and economically feasible solutions for the betterment of the countrymen. He elaborated on the various ambitious projects that the Ministry of Roads, Transport and Highways is undertaking for cost-cutting benefits. He mentioned about the state-of the art 9km long road tunnel that has been constructed at Srinagar which will be inaugurated by Shri Narendra Modiji, Hon'ble Prime Minister of India on 2nd April, 2017. Shri Nitin Gadkari gave a clarion call to all the students and technocrats to contribute in nation building by encouraging swadeshi technology. He wished the students a technologically sound future. He also interacted with the members of the participating teams to know about their domain of problem statements and how they planned to come up with solutions. Prominently present at the occasion were Shri Dilip Malkhede, Advisor, AICTE; Shri Govindlal Agarwal, General Secretary, RCoEM; Shri Rajendra Purohit, Secretary, RCoEM; Shri Shyamsundar Rathi, Shri Sanjay Agrawal, Shri Dwarkaprasadji Gupta, Executive Members, RCoEM; Dr R S Pande, Principal, RCoEM & Nodal Officer, Smart India Hackathon'17, Nagpur; Dr M B Chandak, Assistant Nodal Officer and delegates from NIC, Persistent Systems, various faculties and Heads of the Department, RCoEM. The programme was compeered by Prof Pratishruti Singh-Agarwal.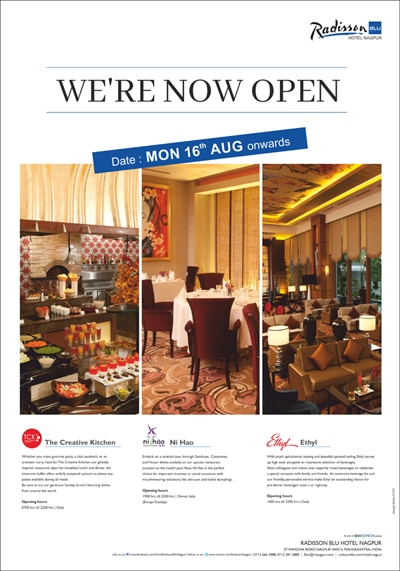 Smart India Hackathon'17 was officially inaugurated by Shri Prakash Javdekar, Hon'ble Union Minister, Ministry of MHRD, Government of India and Prof. Anil Sahastrabuddhe, Chairman, AICTE at Welingker Institute, Mumbai through a live webcast at all the 26 Nodal centres in India for this event. Shri Javdekar congratulated the participating students for being a part of revolution. He said that the participating students were instrumental in realizing the vision of Hon'ble Prime Minsiter of India, Shri Narendra Modiji of setting up a linkage between education and economic development of the nation. Shri Javdekar was overwhelmed with the euphoria of the coders ready to wrestle to come up with the best solutions.
The participating teams have worked hard to qualify for the grand finale of Smart India Hackathon'17. The team from Silicon Institute of Technology, Bhubaneshwar, Odisha said that participating in Hackathon'17 was a colossal learning experience for them and look forward to win with their zeal and hardwork. Another team from School of Engineering, Kochi University of Science & Technology, Kerala was excited to compete throughout the grueling 36 hours and come up with flying colours.
The icing on the cake for the participating teams at Smart India Hackathon'17 will be the live video interaction of PM Narendra Modi with over 10,000 young innovators across India today late evening. The 36 hour event includes hands-on training sessions by AICTE personnel, who will be also judging the competition. The panel of judges from the Ministry of Road, Transport & Highways includes Mr Sanjay Jaju, Director, NHIDL; Mr R C Palekar, General Manager, NHAI; Mr Vipin Mangla, General Manager, NHAI; Mr Mansoor Ul Haque, Director, MIC; Mr Sandeep Kumar, General Manager, NHIDL; Mr Tarun Srivastava, Director, NIC; Mr Shishir Dani, Project Manager, Peristent; Mr Madan Tiwari, CEO, Click2Cloud and Mr Kunal Kuller, Manager, NHIDL
The judges for the event at Nagpur centre from the Persistent Systems include – Mr Jaydeep Ayachit, Mr Rahul Gade, Mr Niket Pathak, Mr Sachin Khot, Mr Naresh Waswani, Prashant Chaware, Shailesh Wadhankar, Prakshit Umare, Manoj Dhanorkar, Vinit Kapoor, Laxman Potbhare and Rajeev Reddy.
Recreational activities like yoga and zumba dancing have been planned to ease the young innovators' minds during the hackathon. The event will conclude on 2nd April, 2017 at 8:00 pm followed by valedictory function across all the 26 centres where prizes worth more than 50 lakh Rupees will be given away. All the prize winners will be connected to form a 'Community of Innovative Minds'.
Dr S D Mohgaonkar, Dean Second Shift, RCoEM; Dr D S Adane, Head, Dept. of Information Technology; Dr Priti Voditel, Head, Dept. of Computer Application; Prof S H Deshmukh, Dean, SRC; Dr A A Khurshid, Head, Dept. of Electronics; Prof Lalit Agrawal; Dr M Korde; Dr R Pais, Head, Dept. of Management Technology; Dr J Kene, Dr Y Sonkhaskar, Prof M R Wanjari, faculty and student members have worked relentlessly to make Smart India Hackathon a successful event.