Nagpur: A teenage icon has emerged on the literary horizon of Orange City. This teenager has made Nagpur a proud city in a novel way. A Class VIII student of Narayana Vidyalaya, Siddharth Roy stepped into the literary world by participating in a poem writing competition and penned a piece titled "My Beautiful India." And to his pleasant surprise, Siddharth's poem got selected for CBSE. This selection created a writer brimming with confidence. "Now I can write," was the beginning of a budding novelist. And there was no looking back thereafter.
The 17-year old Siddharth secured 84 percent marks in Class X exam and took admission in Hislop College for further studies. But his sensitive mind pondered over the college atmosphere seriously. He noticed a kind of trend of making girlfriends and boyfriends among the students. If a student is bereft of girlfriend or boyfriend, the colleagues taunted him or her as "not social." Siddharth also sensed that the trend was taking teenagers away from their avowed goal and ruining their careers. The 'disturbing scenario' prodded to express his sentiments in the form of a 500-word short story.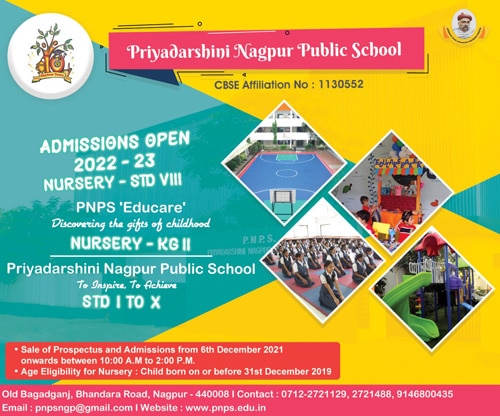 The short story was liked very much by Kolkata-based Power Publishers. The firm told Siddharth that a full-fledged novel could be written on the subject. And the outcome was here. Sidharth penned a 164-page novel titled "The Special Fish." The write-up deals with the teenagers' romantic attractions, thrill, and trend in a distinct manner. The novel's key character is a girl named 'Adhira.' The entire story revolves around this character.
Over 500 copies of this novel penned by the Orange City's teenage novelist have been sold within 15 days of hitting the shelf. Siddharth told Nagpur Today his Biology teacher Samir Fale encouraged him in his writing endeavour. Father Gagan Roy is an industrialist and mother Indrani is in service. Both have given Siddharth freedom to choose a career of his choice.
A word of appreciation from MSD:
Sidharth experienced a world of happiness when he met M S Dhoni, an icon himself in the cricketing world. The teenager was happy on two counts. First, he was able to meet MS the Great. And the second, the ace cricketer had a word of appreciation for Siddharth when he presented Dhoni his novel 'The Special Fish.'