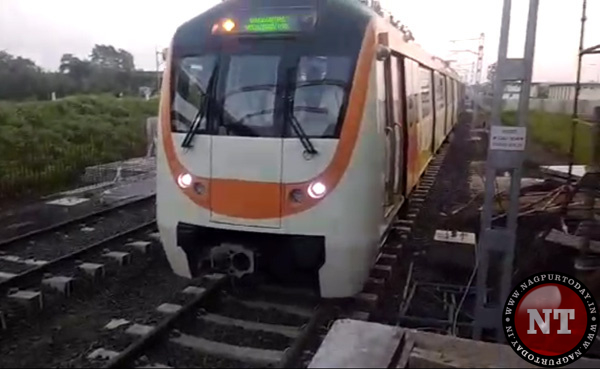 Nagpur: Even as Metro Rail project has been progressing at fast pace in Nagpur, efforts are also on to facilitate commuters to reach the metro stations in their respective areas. The Smart City board has now stepped in to take the big move. In a significant development, the Smart City board has decided on integration of city buses and Metro Rail. Now, NMC general body will pass a resolution to handover city bus service and subsequently, government will direct Maha Metro to take over the service.
A senior Nagpur Smart and Sustainable City Development Corporation Limited (NSSCDCL) official has confirmed the smae to the local media. A board meeting was convened on Saturday to discuss on 20 various proposals. "The board has given nod to all the proposals including the integration of city buses with Metro Rail," he said. The board has submitted a study conducted by the Smart City's special purpose vehicle NSSCDCL that had suggested integration of Metro rail and city bus services.
The board members unanimously gave nods to the findings of the study that a single authority for the two services as best solution for sustainable public transport in the city.
TOI was the first to report about NSSCDCL's plan to merge city bus with Metro rail on December 19, 2017. In order to have sustainable public transport in the city, NSSCDCL had on December 18, 2017 directed Smart City's project management consultant — UK-based Grant Thornton India — to conduct a study on this.
Now, the board will table the proposal before the general body of the Nagpur Municipal Corporation for its nod. Sources in the NMC said the civic body should hand over the city bus operation to Metro as they can manage the service well. Presently, the civic body is facing crisis to even pay operators' bill on time. It also affected smooth operation of city buses, said the sources. Even in last one year, the civic body's casual approach has led to stir of city buses on many occasions.