Nagpur.
A Samadhan Shibir (Complaints Redressal Camp), sixth in series, was organised at Village Nagardhan in Ramtek Taluka on Saturday. Guardian Minister Chandrashekhar Bawankule who attended the camp said that so far 1.32 farmers have been provided with power connections under State Government's "Pani Asel Tithe Vij Aslich Pahije" (If there is water, electricity must be there) policy. "By June end, 40,000 remaining power connections will be given to clear the backlog," declared the Minister.
The Samadhan Shibir, a State Government venture to reach the Government at door steps of people, was also attended by Ramtek MP Krupal Tumane, ZP President Neesha Sawarkar, MLA Mallikarjun Reddy, District Collector Sachin Kurve, CEO Shivaji Jondhale, and other officials and former people's representatives.
Bawankule appealed farmers to go for well and farm tanks even if they are receiving water for their fields from other sources. "A Rs 200 crore plan has been finalised for development of Ramtek. In the coming months Ramtek will emerge as tourism spot. The stretch between Nagardhan and Kolitmara will be beutified as part of tourism development. Ramtek will be one of the attractions in Maharashtra. A slew of development works are going on under the leadership of Cchief Minister Devendra Fadnavis and Union Minister Nitin Gadkari. Gadkari has chosen Ramtek-Mauda 4-lane road, Mansar-Amdi, Khapa-Saoner roads as National Highway," Bawankule said.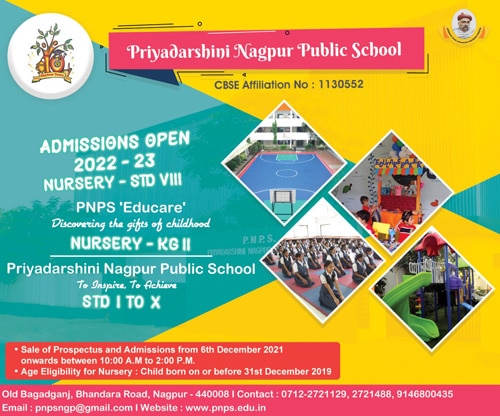 The Guardian Minister also highlighted other development projects that are either going on or have been planned.
The Minister appealed the people to send SMSes to him informing him about vendors dealing in liquor sale illegally. Police have also been directed to take action against the persons carrying out illegal business of liquor.
District Collector Sachin Kurve appealed the farmers to take advantage of Chief Minister's loan revision scheme by which the loans of farmers who have not paid it by the March 31 would be revised. Kurvey also provided a toll free number 18002333741 for receiving Saat Bara (7/12), Ferfar and other certificates. Farmers will be apprised of the status of the certificates and their other problems will also be resolved. " There is no shortage of money for MGNREGA scheme. Footpaths and other roads could be built in Nagardhan under the scheme. Similarly, from April 1, only Rs 30 will charged for Gift Deed instead of 3 percent of property value as was earlier," said Kurve.
In the Samadhan Shibir, 1500 certificates of different works were distributed, 175 farm tanks were allotted, and 2053 complaints were resolved. The camp was attended by over 2500 people braving 45 degree Celsius temperature.