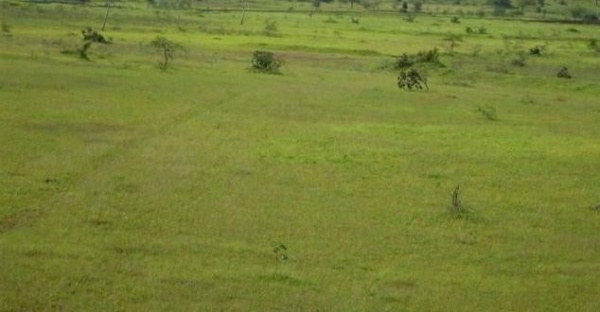 Nagpur: In a high-profile cheating case, Wadi police on Tuesday booked six persons, including former Principal of Unconventional Operation Training Centre (UOTC) of Maharashtra Police and Brajkishore Hargovind Agrawal, Director of Suraburdi Estate Pvt Ltd, for fraudulently grabbing and disposing of government land worth crores. Other accused include two formers police officials, a property dealer and former Talathi. The land, worth around Rs 200 crore, was proposed to be used for construction of Anti-Naxal Operation- Unconventional Operation Training Centre (ANO-UOTC).
According to police, Sheshrao Bhagat, former Principal of Unconventional Operation Training Centre, Brajkishore Agrawal and other accused namely Krishna Baburaoji Khanorkar, property dealer, Deepak Haribhau Mawle, the then Circle Inspector, Vilas Dattuji Jagtap, former Assistant Police Inspector, and Prakash Kashiram Borkar, former Talathi prepared fake documents, including affidavits, and declaration regarding the 4.26 hectare government land under UOTC at Mouza Suraburdi, 5/A, Group No 110 and submitted them at the office of Sub-Registrar between February 21, 2008 and February 12, 2018.
The accused then prepared fake documents and no-objection certificate and fraudulently transferred the Government land in the name of accused Agrawal. Accused Bhagat, Jagtap and others tampered with the UOTC records on July 20, 2010 to ensure that the said piece of land was in the name of accused Agrawal.
Following a complaint lodged by Deepak Jairam Patil (54) on behalf of UOTC, Wadi police registered an offence under Sections 199 (False statement made in declaration which is by law receivable as evidence), 200 (Using as true such declaration knowing it to be false), 467 (Forgery of valuable security, will, etc), 468 (Forgery for purpose of cheating), 471 (Using as genuine a forged document or electronic record), 420 (Cheating) and 34 (Acts done by several persons in furtherance of common intention) of the Indian Penal Code against Bhagat, Agrawal, Khanorkar, Borkar, Mawle, and Jagtap.