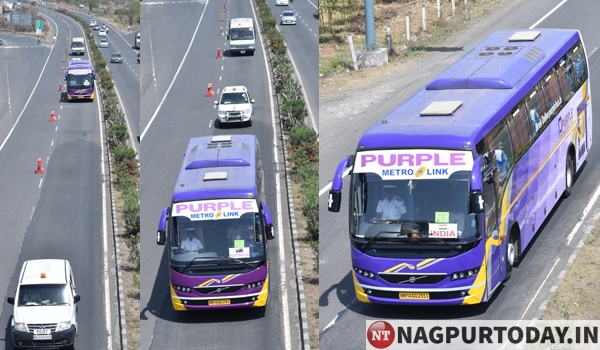 Nagpur: The scenario on Tuesday the March 5 caught Nagpurians by a pleasant surprise. The picture was like a cavalcade of Prime Minister or President of India was passing through the street leading to VCA's Jamtha Stadium in Nagpur. The traffic was smooth as silk.
The second One Day International between India and Australia is being played at Vidarbha Cricket Association's Stadium in Jamtha on Tuesday.
As both the teams boarded the sleek, purple coloured luxury buses from their respective hotels for going to the stadium, traffic cops swung into action and ensured that the team buses pass through the street leading to stadium smoothly. Pilot cars and security vehicles escorted the two buses. Traffic for other vehicles was closed. The street itself wore a beautiful look with smart marking.
Kudos to the Traffic Police for the eye-catching sight and excellent arrangement. However, whether the same 'courtesy' was extended to the vehicles of the fans or they were caught in traffic jams would be known sooner or later.