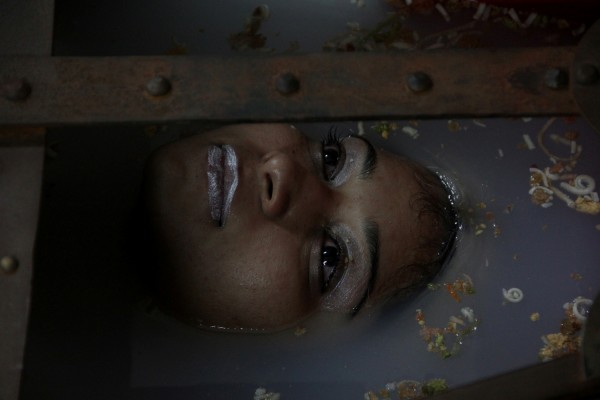 Nagpur News: City artist Shweta Bhattad had an installation and performance titled "Three Course Meal and a Dessert of Vomit" at Nakshatra Aart Gallery on Friday evening, to highlight the cruel and ironic coexistence of starvation and extravagant wastage of food in the country.
The performance was aimed at impressing upon the audience the torturous experience of hunger, and the cruelty of letting a starving person watch food go waste before their very eyes.The audience was shown an exhibit of starving hands stretched out with begging bowls containing nothing but a grain of rice, upon which words explaining the feeling of hunger and pain of hard manual labour were inscribed
Shweta herself lay in a coffin which was gradually filled with a rice-water solution, to prtray a person drowning in his own vomit due to overeating.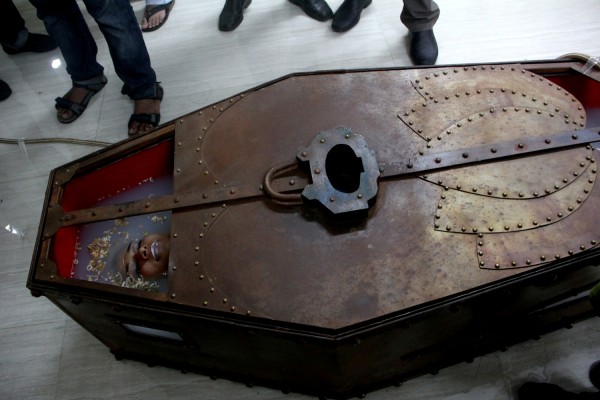 Viewers were given a judges wig and an empty thermocol plate- the former to reiterate a sense of responsibility towards the high instances of hunger in the country. The empty plate, combined with a display of artificial food and the scent of rice around the room, was intended to make the audience undrstand how it feels "tosee the food, smell the food but be unable to eat it".