Shriram Sena may pose a challenge of sorts to BJP in next NMC election if……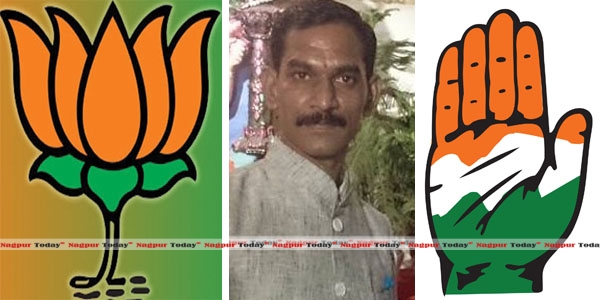 Nagpur: The year 2017 is an election year for Nagpur Municipal Corporation (NMC). And there are several key political players to watch as the election date creeps closer. And, there are several other frontbenchers, crossbenchers and even a backbencher whose actions in this year will help shape the election. The political atmosphere in the Second Capital City of Nagpur has already started to heat up although the NMC election is a year away.
The present lot of the Corporators, who aspire to contest the next election, have put themselves on activated mode and started showing their faces, more frequently, in the areas from where they hope to try their luck again. The ruling BJP has started flexing its muscles to retain the power, at any cost. But in this election, the mighty party could face a sort of challenge from unexpected quarters – Shriram Sena – a party emerging rapidly in Nagpur horizon. If political moves of political parties are to be believed, Shriram Sena too has girded its loins to pose a potential challenge to BJP. And in the proverbial "Dono ka jhagda tisareka labh" the Congress party hopes to gain substantially.
Even though, BJP's Kamptee Councillor Ranjit Safelkar, a close confidant of Guardian Minister, chose to stick around the Minister as a showoff for the sake of unity, internally both have gone far away from each other. In a planned move, the Guardian Minister neither offered any plum post of benefits to Safelkar nor did any substantial work of him as far as "doles" are concerned. This "treatment" on the part of the Guardian Minister did not go down well with the "close confidant" and, in a move to snub the 'mentor,' Safelkar covered himself in the garb of Shriram Sena, ostensibly on a clever advice of a clever politician. This garb of Shriram Sena showed its grit in such a way that Safelkar has emerged as crowd puller in massive proportions across Vidarbha, that too without any hard work or money power. Many mainstream political parties could not afford to cold shoulder the fast emerging outfit of Safelkar nor challenge its might. On the other hand, the shrewd politicians have drew a plan to take advantage of that "blossoming" party to their benefit.
If sources are to be believed, a close friendship between Shriram Sena and City Congress President is an open secret. The next NMC election will be fought by Congress under the leadership of City President. The Congress game-plan could be such that 'cajole' or 'coerce' Shriram Sena to field its candidates against BJP in the areas of their stronghold. The move is aimed at splitting the votes of the two parties and this split of votes proverbially will benefit the Congress, is the line of party thinking. However, if Shriram Sena plays into the hands of Congress, the party risks of losing its true identity. The Congress game-plan could even spell a doom for Shriram Sena on its existence front.
On the other hand, BJP will certainly fighting the next NMC elections under the leadership of city stalwart Nitin Gadkari. Gadkari never underestimates the might of any political outfit or political leader. In the likely scenario of a rout in his own Lok Sabha constituency, Gadkari would leave no stone unturned to lure the Shriram Sena chief and make him to the BJP line. The stalwart leader of BJP would even activate a team comprising Bawankule, Kedar to neutralize Shriram Sena or at least desist it to stay away from NMC election. And if Sriram Sena toes the BJP line with a hand of friendship with Gadkari or Bawankule or Fadnavis, a loss of face for Congress and 'extinction' of Shriram Sena is a certainty.
The best choice for Shriram Sena would be to limit itself in the activities of social importance. If it sticks to this sphere of social activities, the future of this outfit will be bright.
– Rajeev Ranjan Kushwaha ( [email protected] )