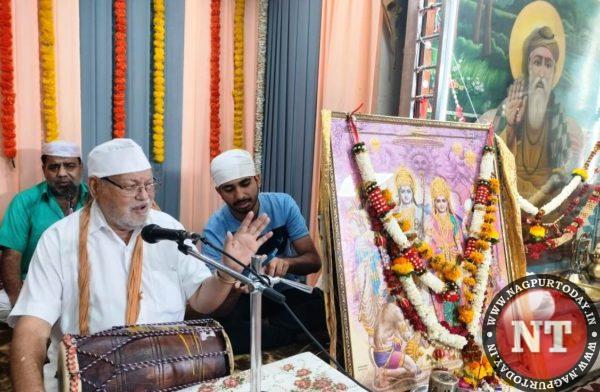 Nagpur: Various religious programmes marked Shri Ram Navami by Shri Kalgidhar Satsang Mandal, Jaripatka on Thursday. Gurubani Kirtankar and Convener of Mandal Adv Madhavdas Mamtani delivered discourse highlighting Shri Ram Charitra written by Shri Guru Gobind Singhji in Dasam Granth of Ram Avatar.
Adv Madhavdas Mamtani said that people generally know Tulsi Ramayan and Valmiki Ramayan but very few know the description of Shri Ram Aavatar mentioned in Dasam Granth written by Shri Guru Gobind Singhji. This Dasam Granth has been kept at Nanded-based Takth Shri Huzur Sahib, Shri Mata Sahib, Shri Patna Sahib, Shri Nanakjhira (Karnataka) and other prominent Guridwaras.
At the outset, various Ragiyas in unison read out Path of Shri Japuji Sahib and Shri Sukhmani Sahib in the presence of large number of devotees. Later, various Ragiyas delivered discourse and Kirtan. The celebration concluded with Arti, Anand Sahib, 11 Gurus and Stuti, Prayer and Ardas of Maa Bhagwati described in Dasam Granth.
Shri Kalgidhar Satsang Mandal took out a tableau at 5 pm on the occasion of Shobhayatra by Shri Poddareshwar Ram Mandir. On this golden Rath, grand floats of Shri Guru Nanakdev, Shri Guru Ramdas and Shri Guru Arjandev were taken out. The Golden Rath was illuminated with dazzling lighting.
Kids, women, men and youth participated in the event in colourful traditional dresses. Large number of girls led the Shobhayatra with carrying Mangal Kalash before the main float of Shri Ram.