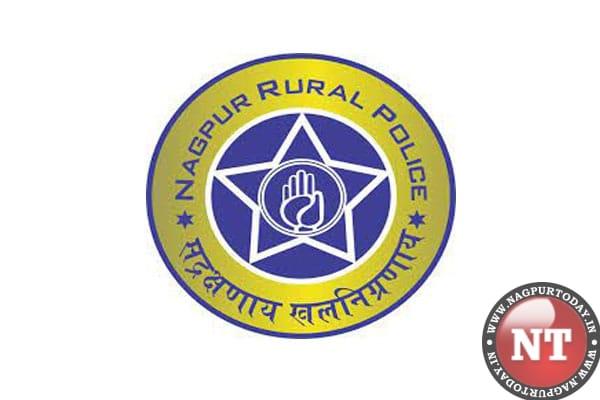 Nagpur: Local Crime Branch (LCB) of Nagpur Rural Police arrested five robbers from Pandhurna, district Chhindwara, Madhya Pradesh (MP), who were involved in looting Rs 21 lakh from a cotton trader after thrashing his manager and truck driver near Yenwa, about 10 kilometres from Katol on Ghubadmet-Narkhed Road, nine days ago.
A team of LCB seized a Swift Dzire car (MH-31/CS-6776), a motorcycle (MP28/MS-9750) and four cell phones collectively worth over Rs 7.56 lakh from them.
Identified as Ravi Ganpati Dhurve (35), Sonu alias Sunil Ramcharan Teji (33),Nikhil Madhukar Ukey (24), Himanshu alias Macchi Ramchandra Bondre (24) and Aman Ramdas Dhurve (27), the accused are the residents of Pandhurna, district Chhindwara (MP). Three of their accomplices — Charansingh Gabbusingh Bhada (24), Karansingh Jangsingh Bhada (24) and Ballusingh Bhada(27) –also the residents of Pandhurna are at large.
A resident of Tolipar, Taluka Narkhed, trader Shubham Belkhede was purchasing cotton from different parts of Maharashtra and Madhya Pradesh. He had engaged some youngsters at his native place and Pandhurna for his cotton trading business. On March 21, he gave Rs 21 lakh cash to his manager Dashrath Kalambe (30) and dispatched two Eicher trucks to Sironcha in Gadchiroli district to procure cotton. Around 9.50 pm, the accused blocked the trucks near Yenwa by lying on the road. After the trucks stopped, they thrashed Kalambe and driver Mahesh. They then snatched away the bag containing Rs 21 lakh cash and a cell phone from Kalambe.
On the basis of Kalambe's complaint, Katol Police registered a case under Sections 394 and 34 of the Indian Penal Code (IPC). Considering the seriousness of the incident, Superintendent of Police (Rural) Vishal Anand formed separate squads to crack the case. A team of LCB got information that Ravi Dhurve, who was one of the truck drivers of Belkhede, was involved in the case. Ravi Dhurve was picked up. During questioning, he spilled the beans. He confessed to committing the crime with his accomplices.
Subsequently, the team arrested four others and seized the car, bike and cell phones used by the accused for committing the crime. Search for three others was on.
The arrests were made by LCB In-Charge PI Omprakash Kokate, API Rajiv Karmalwar, ASI Ashish Singh Thakur and constabulary staff under the supervision of SP Vishal Anand and Additional SP Dr Sandeep Pakhale.