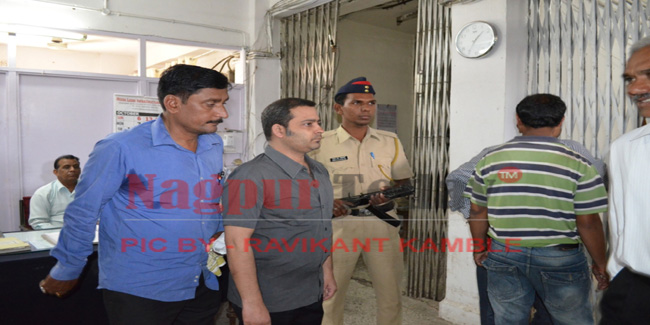 Nagpur News.
The special designated court has extended the police custody remand (PCR) of key accused in Shreesurya's Investment Scam Sameer Joshi for another two days while allowing production warrant presented for his wife and co-accused Pallavi Joshi. Sameer was presented before the special court of Judge Chandak, designated under MPID act. The next hearing has been posted on October 30.
Meanwhile, the investigating officers of Economic Offences Wing (EOW) have presented the production warrant in the court, as a process to seek PCR of Pallavi Joshi. The court allowed the warrant but Pallavi could not be produced on Monday. "Now the officers would go to Central Jail tomorrow where Pallavi has been lodged under magisterial custody remand (MCR). She will be produced in the court tomorrow afternoon where in the investigating officers will demand her PCR," informed a source.
Pallavi Joshi had surrendered before the district court last week after much dilly dallying. She was sent to magisterial custody for 15 days.
In the meantime, the probe officials who had taken Sameer to Anjangaon Surji in order to explore the links of self-styled godman with the scam had come up with substantial breakthrough. "The threads are not revealed yet but it is sure the scam has deeper connection with Anjangaon Surji said to be the stronghold of the seer in question," the source added.
During the probe, Joshi also informed investigating cops about how things went wrong. He said that he suffered major loss in the recent slowdown in share market due to which he could not pay up the investors' money in time. This shattered the trust of investors in his group. Panic over the situation, the depositors kept asking for their money back and this caused all the commotion, Joshi allegedly clarified before the cops.
It is learnt that some of Joshi's close relatives stay abroad. The probe officers are also trying to link the thread of alleged money trail to foreign locations.