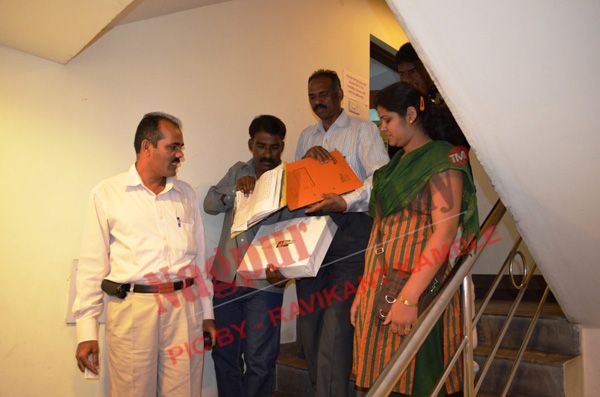 Nagpur News.
The murky affairs of Shreesurya Investments are getting dubious by the day. The investment fraud to the tune of Rs 200 crores was reportedly the result of administration's ignorance towards the malpractice right under its nose. It is learnt that the finger of suspicion was raised against Shreesurya about 8 months back, when a financial fraud of serious nature was investigated against its chairman Sameer Joshi.
A special probe team led by additional director Rajesh Sharma visited Nagpur to look into the financial goof up in the company. Despite knowing this fact, the local administration as well as concerned serious fraud investigation office could not see the tip of the iceberg. Instead of initiating probe at its level administration chose to remain aloof from the dubious distinction Shreesurya acquired. Sources pointed this ignorance as the reason behind the Economic Offences Wing groping in the dark for missing documents.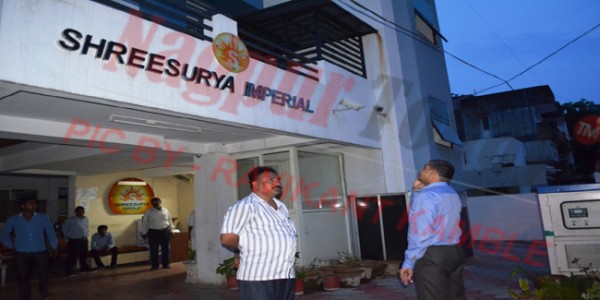 Moreover, both Joshi and his wife Pallavi Joshi managed to get interim bail for the lackadaisical approach of the administration. Later Joshi, using his previously proven tactics, took to the hospital which could further delay his arrest. Investigation has been going on at Shreesurya's Telecom Nagar head office for over three days. Meanwhile police have seized a computer hard disk and key documents. Inspector Bhoi of EOW is investigating the case.
Police set to seal bank accounts, properties
About 20 bank accounts in the name of Joshi couple have surfaced in the probe. Sources said process to seal Joshi's establishments and company's property was in the final stages. Their passports have also been seized, sources added.
A surprising fact came to light that the cash deposits of Shreesurya group of companies reflected only Rs 1 lakh whereas the scam ran into crores of rupees. The probe team is looking into the unaccounted investment. Sanjay Agrawal, an RTI activist in Nagpur has also lodged complaint against Shreesurya on January 29, 2013, following which Agrawal has been receiving threat calls. He has even complained at police commissioner's office in this regard. He had also submitted documents and CD of Shreesurya's nasty practices when he approached the serious fraud investigation office.
From tea business to an empire of loot
Sources informed that Sameer Joshi, a resident of a bylane in Joshiwada premises near Hotel Hardeo, has initiated with chocolate and tea business in which also he reportedly duped many people of crores of rupees. Even he did not spare his close relatives then, sources informed. Joshi went on to expand his network of fraud and turned director of more than 10 companies. Interestingly, his wife has been his partner and director in all the companies he owned.
Not a single unit in their name
It is even more surprising to note that Joshi and his wife though owned Shreesurya, they do not have even a single unit in their names. Despite this, Shreesurya was engaged into business of packaged milk, water and property. Both of them smartly got the investors to pour their capital into their multiple companies.
It is learnt that Shreesurya did not manufacture any of the products they sell. The company reportedly purchased goods from other low rung companies and sold them with its label. Sanjay Agrawal, who also run an organization named People Against Corruption informed that he has sought information under RTI from SEBI and Reserve Bank and came to know that Joshi did not have necessary permission in place to attract investments to such a huge level. Agrawal has appealed to the investors to come out and register their complaint against Shreesurya, so that the exact quantum of fraud could be known.
Bulk post dated cheques handed out
Through the course of inquiry against Shreesurya, it came to light that the company had given post dated cheques to hordes of its investors. The cheques are from different banks. The probe team is even suspicious of few of the bank officer's involvement in the mess up. Questions were being raised as to how banks could issue thousands of cheques to any account holder. Interestingly, any of the bank officers never investigated this startling fact.
Den of black money?
Meanwhile, it was discovered that many investors have put in their crores of unaccounted money in the honey trap schemes of Shreesurya Investments. It is learnt that many such investors are not coming out in open to avoid any income tax botheration. Sources informed that a top level WCL officer has placed as much as Rs 25 crores in Shreesurya as investment. Now the concerned officer is hiding the fact about the schemes.