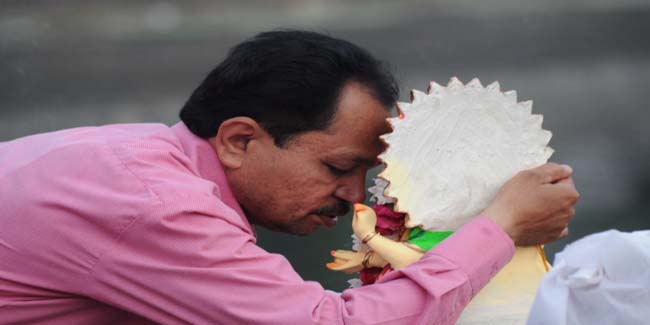 Nagpur News.
This Ganesh Visarjan, the brimming water bodies of Nagpur must be thankful to the lord of wisdom as the drive to motivate people to adopt eco-friendly immersion seemed to have worked. The ten day festival ended with the grand procession sans immersion in water beauties of Nagpur. The environmentalists might have all smiles as their concern and appeal paid. Most of the people adhered to the norms and posted their nirmalya to the collection boxes while waving goodbye to Ganesh idols at the specially built tanks by the lakesides and also at various places in Nagpur.
Around 112 water tanks were installed by NMC at different localities in Nagpur. Most of these remained crowded with more people turning out to bid adieu to their Ganpati idols.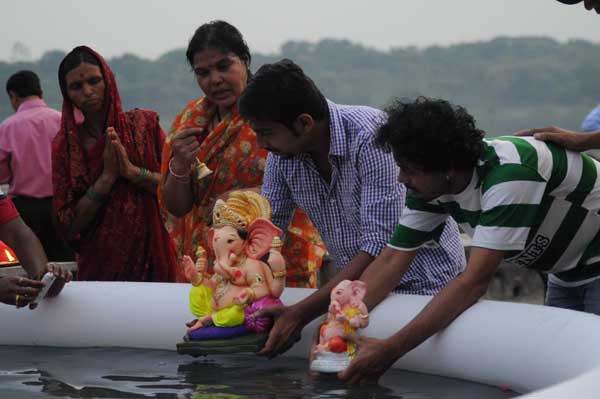 Even the prominent water bodies like Gandhi Sagar lake, Futala lake, Ambazari lake and Sonegaon lake were secured to prevent any idol immersion into these water bodies. However few managed to give the slip to the vigilant eyes of security personnel and turned to the lakes for performing the rituals.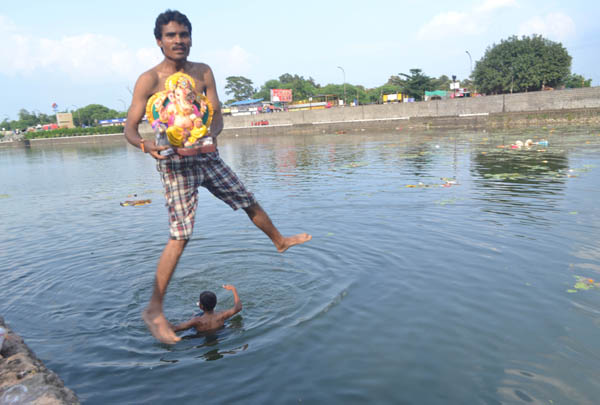 Unlike every year, this year saw the procession winding up their schedule quite early thus finishing the process before the clock ticked 12 am.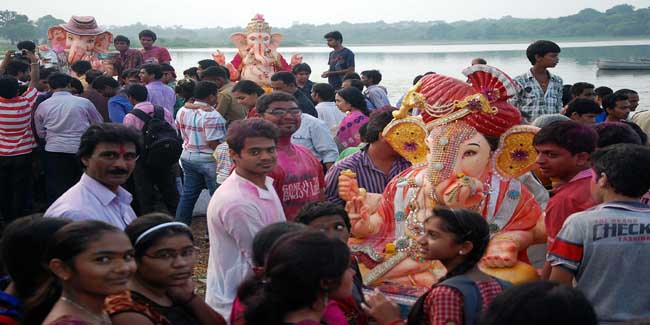 The people started moving out with their Ganesh idols to the designated areas early afternoon. Most of the household Ganesh idols were done by evening.
Meanwhile, tight police security was placed at various immersion points while people chanted – Ganpati Bappa Morya…Pudhchya Varshi Lavkarya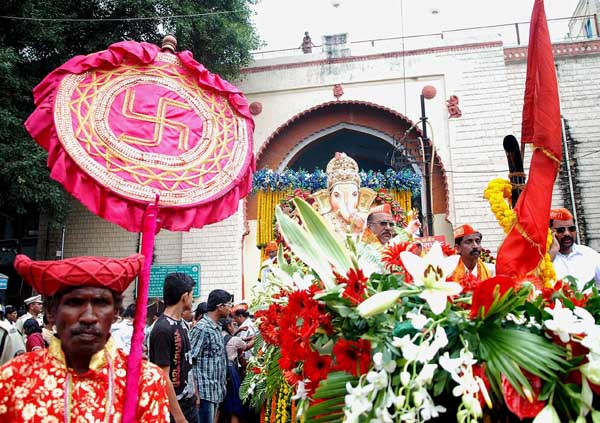 Idols from big pandals float freely
While the smaller idols, mostly from households were strictly checked to get it immersed in the makeshift tanks or specially erected water tanks by the lakesides, the idols from bigger pandals noticeably made its way into the lakes. "Some idols were too big to be immersed into such a small water tank and hence those had to be immersed into the lakes, while the nirmalya was sorted out before the immersion," said a convenor of one of the pandals having huge Ganesh idol.