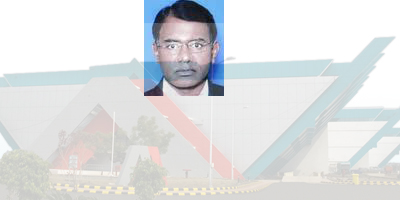 Nagpur News:  Tanaji Satre, the man who took CIDCO to great heights, will be the new face of MIHAN India Limited (MIL), as its CMD. MIHAN is expected to get a big boost under him and many projects are expected to be streamlined.
Talking exclusively to Nagpur Today from Mumbai, Satre said that the development of MIHAN and simultaneously the airport will be his top priority. "I will do what my predecessors have done – to bring in more and more investments in MIHAN and to streamline the existing projects." Satre said that with MIHAN in the forefront, Nagpur will soon be on its growth trajectory. Satre is expected to come to Nagpur next week as 'he has not visited MIHAN yet.'
The much touted MIHAN was expected to take off in 2012 itself, according to the then VC&MD R C Sinha. However, lack of initiative from the people's representatives of the region and a lackadaisical attitude of the Maharashtra Government resulted in its slow progress, though aircraft major Boieng has speeded up its MRO facility work recently. High activity will be witnessed once the MRO of Boeing gets underway in December this year.