Nagpur News.
The city wing of Communist Party of India has stepped up to fight for the investors who were recently duped by Shreesurya Investments in an unprecedented financial fraud in Nagpur. Jammu Anand of CPI would lead the agitation further to press the system to act against the fraudulent tactics that led hordes of investors to lose out on their hard earned money. Detailing upon the lines of agitation, Anand told Nagpur Today that the investors have reworked their strategy to get their money back and decided to stand united against the perpetrators of fraud Shreesurya's Chairman Sameer Joshi and his wife. All the investors would meet at CPI office located near ST Bus Stand at Ganeshpeth on October 12.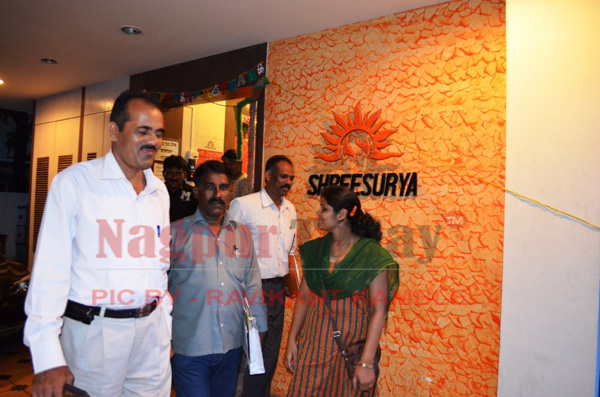 Anand alleged that Joshi couple collected money with malafide intentions to dupe the investors. Joshi got the investors' money in the name of Shreesurya investment, a Hindu undivided family to avoid provisions of companies act. Anand even cast aspersion of deliberate police inaction in the matter despite the things exposed to alarming proportion. Moreover, Anand also pulled up Income Tax department for ignoring the company's incomings during the last seven years the company has been functioning. He said even the investors are clueless over where their money has gone. "Joshi couple should disclose where they have made investment," he said in an e-mail sent to Nagpur Today.
Enforcing authorities ignored violation
Jammu Anand alleged that thousands of gullible investors were lured into honey trap schemes of Shreesurya Investment. The company promised attractive returns to win over the investors. At the same time some politicians and officers at higher rank in various government departments invested huge amount. It is surprising that the Joshi couple issued huge advertisements during the last seven years but went unnoticed by various enforcing authorities like Reserve Bank of India, income-tax and police department.
Police inaction raises suspicion
Quoting the sources, Anand said that the higher ups in the police department were informed about the dubious dealings of the Joshi couple but they did not act because they have not received and formal complaint.  He indicated that as per rule police department does not require any such formal complaint to stop illegal activities in city.  Even the income tax department failed to keep an eye on the dealings of Shreesurya.  "All these activities point toward deeper conspiracy," he added.
Where's the money gone? Abroad!!
Other than Shreesurya Investment, Joshi has formed about 14 odd companies in the last seven years.  Contrary to the earlier information that he has invested the money collected from investors in his other companies, it came out that the money was never diverted. This raises suspicion on whereabouts of the entire capital that was said to be the part of Shreesurya Investments. Anand demanded Joshi couple should disclose the fact that where they have invested crores of rupees of the innocent investors.  Reliable sources have informed that they have made huge investments abroad.