Nagpur News.
Nagpur Municipal Corporation has pumped its machinery into action in order to greet lakhs of followers of Lord Buddha who will cluster at Deekhshabhoomi on the 57th Dhammacharkra Pravartan Diwas on October 13. The day is observed in remembrance of the significant day when Dr. Baba Saheb Ambedkar converted to Buddhism along with hordes of his followers. This year city would witness huge show of political power at Deekshabhoomi where the three Union Ministers along with Maharashtra Chief Minister Prithviraj Chavan would share dais at the function. Among the ministers who will grace the occasion include Union Home Minister Sushilkumar Shinde, Agriculture Minister Sharad Pawar and Heavy Industries Minister Praful Patel (Heavy Industries).
R. S. Gavai, former Kerala Governor and eminent political figure in Maharashtra will preside over the annual event.
Besides, many organizations including the prominent Sankalp Foundation run by state minister Nitin Raut have also put in their force to arrange for massive free food donation, commonly known as "Bhojandaan" at Deekshabhoomi here. The stall of Sankalp Foundation has been considered as the oldest one to serve food every year on Dhamma Diwas.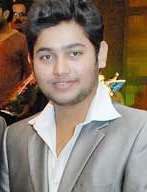 Kunal, son of Nitin Raut, who is looking after the arrangements this year, informed that the stall of Sankalp Foundation has been serving quality food to all the visitors for the last 25 years. "We have been catering to around 3 lakh people every year. We will start our stalls from Friday evening and continue till the big day," he said.
Kunal who is also state general secretary of Youth Congress denies any political aspirations behind stepping into his father's shoes to make arrangements. "I have no political ambition linked to this occasion. I am only serving as the volunteer here and just because my father is bit too occupied in other things, I am taking his legacy of bhojandaan forward."
Kunal said, "Every year we call our usual cook to serve quality meals to our visitors. There are around 15-20 people working all day and night to ensure good food is served to the people dropping at our stall."
Talking about arrangements Kunal said, "Every year it is observed that cleanliness remained a major issue in the arrangement. I would like to request NMC officers to increase their staff this time and push more work force into service in order to maintain cleanliness at the venue."
Sadanand Fulzele, Secretary, Ambedkar Memorial Committee informed that Nagpur MP Vilas Muttemwar, former BJP President Nitin Gadkari, Maharashtra Ministers Shivajirao Moghe, Nitin Raut, Anil Deshmukh, Rajendra Mulak, Nagpur Mayor Anil Sole, MPs Mukul Wasnik, Datta Meghe and local MLA Davendra Fadanvis will also be present on the occasion.