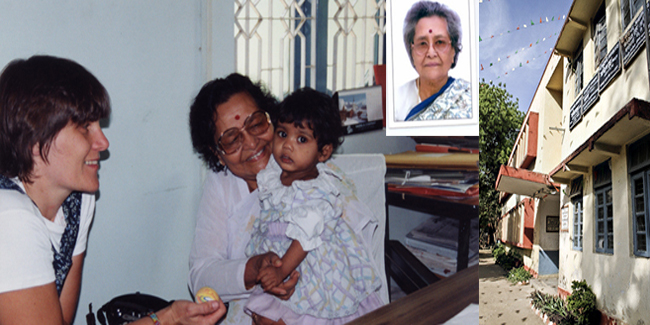 Nagpur. Eminent social worker and philanthrophist Mother Shamla Abroal breathed her last today morning. She was 82. She did yeoman's service to cause of health, education and rehabilitation of destitute children and women. In view her excellent work, she was honoured with the title of 'Mother' by Govt. of Maharashtra.
Her life was dedicated to the development and smooth functioning of shri shraddhanand Anathashram of Nagpur. She served as its secretary for 40 years.
She had authored a book, 'Adoption in India' whose foreword was written by former M.P. shri B.L. Purohit. She played an important role in the formation of the premier agency 'CARA' in the field of Adoption. Former Chief justice of supreme court Mr. Bhagwati was the Chairman of the Committee.
She alsp founded 'Ashuklanta' for literacy and self employment of rural children.
She financed the marriages of around 500 forsaken girls. She was the wife of shri Krishna Kumar Abroal.
he body will be kept at her residence Shamal-Krishna, 111, Abhyankar Nagar, Opposite Park, till 11 a.m. The last rites will be performed at Ambazari Ghat at 12 noon at Saturday, Nov. 3.
By Anjeev Pandey