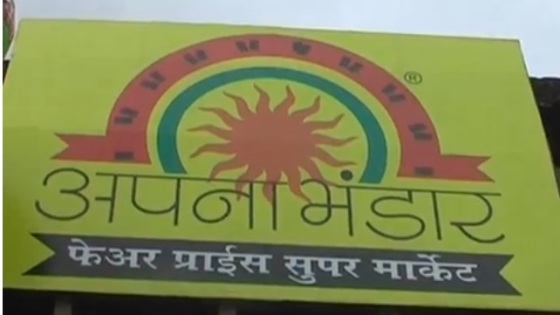 Nagpur News:
A raid by private company's vigilance team at two Apna Bhandar Stores- at Sitabuldi and Sonegaon- on -Saturday evening has panicked the city's businessmen. Police said that the stores were selling duplicate products under the banner of branded products.
Suresh Dudani, Regional Manager of IPR vigilance India limited, has filed a police complaint at Sitabuldi and Sonegaon police stations.

Owners and Manager-Ramdaspeth resident Tarun Bhartia (50) and Deepak Deswani of Byramji Town and store keeper-Sanjay Kokade has been arrested under copy right and trade mark act.
He told that he was informed by the secret sources about the fraud carried out in the stores. On Saturday, Dudani's team confirmed about the fraud and alerted Sitabuldi and Sonegaon police. Dudani's team along with police raided the stores at Sitabuldi and Sonegaon. Police said fake products worth Rs.60,000 were seized.
Cops informed that a company named procator and gamble co. Had stopped supplying products to them. Still, the company would use stickers of branded products and would sell fake products.