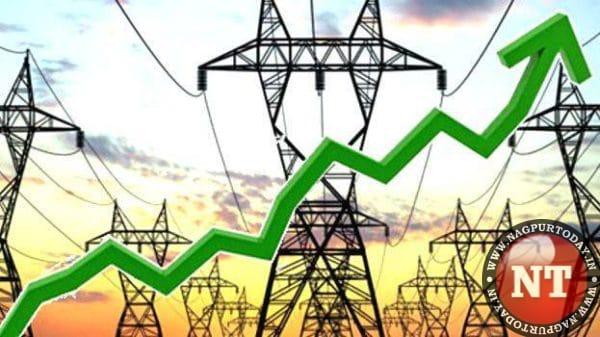 Nagpur: Consumers in Maharashtra, excluding Mumbai metropolis, are in for a severe shock as the State-run Maharashtra State Electricity Distribution Company Limited (MSEDCL) has sought record-breaking hike in tariff, the highest ever in the last 23 years. The MSEDCL has proposed a 30%-40% tariff hike for residential and commercial consumers, media reports said.
A petition for Mid Year Tariff (MYT) of MSEDCL is going to end up putting Maharashtra in top category in terms of tariff, as average hike translates into Rs 2.55 per unit, claimed Pratap Hogade, Convenor, Maharashtra Veej Grahak Sanghatana. The impact of tariff hike will be felt across all streams. It will further hit the consumers as industries are going to pass on the expenses down the line.
According to reports quoting Hogade, analysis of the MSEDCL petition reveals that the upward revision in tariff will be around 37 per cent. Time has now come for consumers as well as organisations to oppose the MSEDCL petition before Maharashtra Electricity Regulatory Commission (MERC), he said. A public filing of the MSEDCL's petition reveals that the company has sought reimbursement of Rs 67,644 crore that it finalises as it recovers to balance the accounts.
The two-year average hike would translate into Rs 2.55/unit and the increase coming on back of rising inflation is going to disturb the household budgets. In the petition, apart from truing-up accounts for the last two years, the MSEDCL has also projected the future power purchase cost for next three years, up to March 2025. For the financial year 2019-20, the approved revenue was Rs 80,927.43 cr, while actual expenditure was Rs 86,004.28 cr, putting the company in red by Rs 5,976.85 crore.
Earlier, MERC had finalized a five-year power tariff for the period from March 2020 to March 2025, but as per rule, after a period of three years, it can submit a review petition. Apart from MSEDCL, Maharashtra State Power Generation Company Limited (MSPGCL) also submitted its tariff petition. As per MERC order of MERC, the average per unit power cost to households comes to Rs 7.27 and post addition of fuel adjustment cost (FAC), it is pegged at Rs 7.79/unit. The plain reading of MSEDCL documents reveals that increase in FAC is owing to payment due to M/s Adani Power Limited, which supplied nearly 18 per cent of power to Maharashtra and same came at a cost of Rs 7.43/unit.
Further analysing MSEDCL's petition, Hogade said, for the next two years, 2023-24 and 2024-25, the per unit cost of power to consumers would range from Rs 8.90 to Rs 9.92. The company, in its justification, projected the rise as mere 14 per cent and 11 per cent respectively for two years, which he however said is misleading since the hike would translate into Rs 2.55/unit, which comes to 37 per cent. Also, Hogade wondered as to why MSEDCL has sidestepped the directives of Appellate Electricity Tribunal, that any hike beyond 10 per cent is considered as a shock and distribution companies should try to keep its upward revision within the stated limits.
Hike would be Re 1 per unit, says Vishwas Pathak:
Dismissing the claims of Maharashtra Veej Grahak Sanghatana as to 37 per cent tariff hike sought by MSEDCL, Vishwas Pathak, Independent Director, Maharashtra State Electricity Board Holding Company, said, on the contrary the hike will be just Re 1 per unit. For the next two years the hike sought is just 14 per cent and 11 per cent respectively and the assumption of Rs 2.55 per unit hike is totally wrong. Due to shortage of domestic coal, the generation companies had to import coal, which led to a hike in generation cost that in turn impacted MSEDCL power purchase cost.
Similarly, MSEDCL has to bear the cost due to cross-subsidy to ensure rational cost for domestic consumers at cost of industrial and commercial consumers and most importantly the COVID-19 pandemic hit hard the revenue realisation of the company, Pathak added. Pathak reminded that in 2022 due to shortage of coal, about 18 States resorted to load-shedding but due to better management principles MSEDCL was the only company that provided round-the-clock power to its consumers. Also those who are claiming that MSEDCL tariff hike proposal is the highest in 23 years, need to take into account rising inflation and cost of other goods.