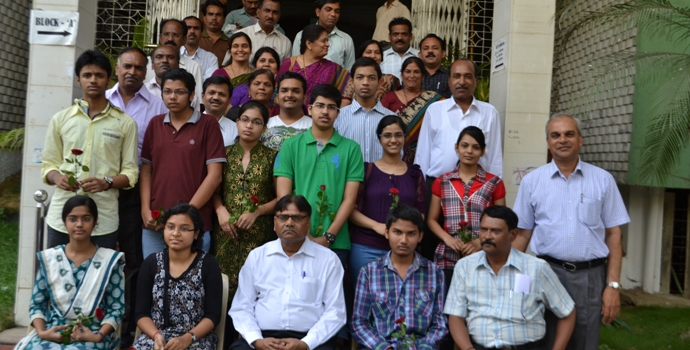 Nagpur News:
Maximum Students of Shivaji Science College, Nagpur scored 90% and above marks. Shivaji Science College, Congress Nagar Nagpur has continued the tradition to be in the top. The over all result of the college is 100%. 27 students scored 90 percent and above marks. College has maintained the successful tradition of last 27 years and the college once again secured topmost position in the region.
One of the brilliant Students of college Mr.Jayesh Gopal Bansole scored
96.33% mark and toped in the College. Jayesh scored only 89.82% in S.S.C. in 2011. In XII std. He got the success without joining any private tuition class. Second and third positions are secured by Ku. Asmita Gedekar 96.16% and Ku. Kiran Barapatre 94.83% respectively. Maximum number of students of the college scored 100% marks in most of the subjects. The credit of their success goes to the President of the society Adv. Arun Kumar Shelke, Principal of the college Dr. D. K. Burghate, Students, Guardian and Teachers.
After such a grand success Principal Dr. D. K. Burghate was looking relaxed and happy while speaking to the press . "Our tradition to be on the top continues this year too. Though there is no merit list we are happy to find our students at the top of the table" said Dr. D. K. Burghate.
Now a days students facing tough compititave examination, hence College is providing proper attention towards regular classes and all round development of students.
The  special feature of this year's result is that girls are topping in the college and 14 Girls scored ninety percent and above marks.
The students of XII std. faced the board examination as per upgraded new syllabus framed by Maharashtra State Board for the first time. Hence this examination was important from that point of view, also.