Nagpur News Today: Activists from Bharatiya Vidyarthi Sena, the youth wing of Shiv Sena today took it upon themselves to break into a prostitution racket that had been going on under the nose of the city police.
The activists had filed a complaint in this regard with the Yashodhara Police station, but the police chose to ignore it. Hence, Lalit Pardikar and his fellow Sainiks walked into the scene of crime at Mahendra Nagar in order to nab the culprits themselves. They found three men and four women at the scene, one of them in a compromising position.
The women were let off with a warning. One of the women, under condition of anonymity, said that they had no choice but to join this profession due to dire economic conditions. One of the women was doing this in order to pay for surgery for his son, who has a hole in his heart.
The incident has led to an increase in tension in the area.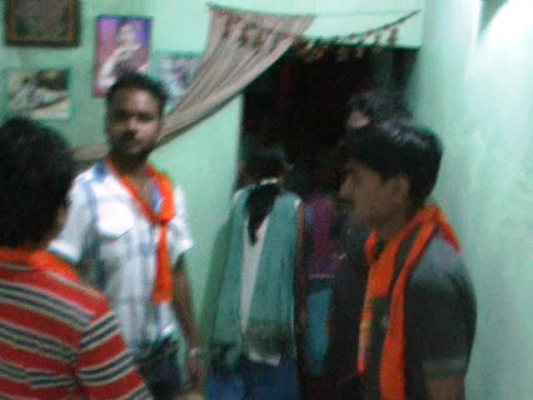 Ravikant Kamble